Letter of the Week: (Don't) Show me the Monet
Fernando Ugarte, M.D.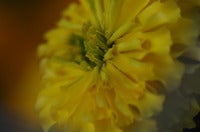 To: POP Editor
Subject: ShowMeTheMonet
The picture by Marie Altenburg on the October issue is nice, but it requires too much work.
All the advice and paraphernalia to get a nice picture is unnecessary. Photography should be fun
and not a hard shore. I have been taking pictures of flowers for years, the one I recently took
was with a Nikon D300, handheld, with a Nikkor 105mm Vibration Reduction lens, 1/250 sec at f/8. It requires no gadgets and you can get great shots, don't you think?
Fernando Ugarte, M.D.