A Day at PDN PhotoPlus
I was interested to hear what Kata had in the works after their 3N1 sling bag that both Pop Photo and American Photo editors raved about. There was some top secret talk of a new bag that's in the works for next year, as well as a stylish camera bag designed for women that's in works. For now, I checked out the monstrous R106 backpack, aimed at super-serious pro still and video shooters ($270, street, out now).1-3pm:After lunch I take in a few of the seminars, dipping in and out of Chris Rainier'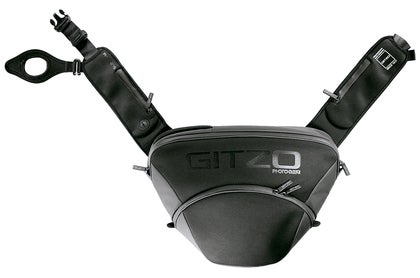 The annual PhotoPlus convention in New York City is three days of an Expo of new products as well as seminars by professional photographers on everything from the state of the industry, to practical shooting tips. Unlike some other trade shows, PhotoPlus is open to the public. If you're in New York you still have today and tomorrow to check it out. Here's what I checked out on the first day of the show yesterday. Check out www.PhotoPlusExpo.com for more info.
12pm: My first meeting is with Bogen, which has one of the largest stakes of real estate on the floor. I cover camera bags for Pop Photo, so that's my main focus at the show, but I also take a look at the Metz Wireless Macro Slave Flash it has a easy mode so you can sync it with other lights and flashes, works with all camera models and fits three different lens sizes. The estimated street price is $400 and it will start shipping in the next 4-6 weeks.
Next, I look at the new Gitzo jackets, which are made for a lot of extreme trekking and can hold so much gear that you might end up doubling your body weight, but can make it through airport security without paying for checked bag. They're pretty big though, and when I try one on, I'm swimming in it. I also take a look at the Gitzo Traveler Backpack, a slick neoprene bag that can hold a tripod and be worn as a messenger bag. ($120, street, out now.
I was interested to hear what Kata had in the works after their 3N1 sling bag that both Pop Photo and American Photo editors raved about. There was some top secret talk of a new bag that's in the works for next year, as well as a stylish camera bag designed for women that's in works. For now, I checked out the monstrous R106 backpack, aimed at super-serious pro still and video shooters ($270, street, out now).
1-3pm:
After lunch I take in a few of the seminars, dipping in and out of Chris Rainier's "On the frontline of Social Issues" and Michael Grecco's "Lighting and the Dramatic Portrait." Rainier, who has traveled the globe photographing social change and issues for non profits and publications such as National Geographic offered a lot of practical advice on starting a successful career in documentary and photojournalism, and how to get sponsored by non-profit.
Grecco on the other hand focused less on doling out career advice, and more on how he creates his amazing images, he showed a few short videos of his (sometimes extremely complex) lighting setups, and explained his approach to photographing celebrities, strangers on the street, and (for his recent book Naked Ambition) porn stars.
(after the jump: new  bags from ThinkTank, Jill-e, and LowePro)