Mark Your Calendar: July 11-13: World's Largest Camera Club Convention
Best part? You don't have to be a camera club member to participate.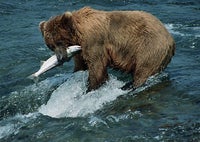 The world's largest camera club conference, sponsored by the New England Camera Club Council, happens from July 11-13, 2008 at the Amherst campus of the University of Massachusetts. This, the 63rd iteration, is expected to attract over 1200 enthusiasts coming from all over the Northeast for Photoshop classes, lectures by famous photographers, and the chance to talk shop with hundreds of like-minded photo freaks.
Best part? You don't have to be a camera club member to participate.
Conference highlights include:
* An advanced Photoshop CS3 class
* Programs by George Lepp, Mr. Digital Darkroom Tim Grey, and former Popular Photography staffer Elinor Stecker Orel.
* Dozens of educational programs on subjects as varied as low-light digital, the advantages of film, cross polarization, file management, digital masking, and more.
* Portfolio reviews
* Loaner equipment available from Canon and Nikon
* "Intro to Digital" classes for point-and-shoot and DSLR owners
* Large vendor displays
* Competitions (bring your best prints, slides, or jpgs.)
* Photo galleries
* Studio setups for shooting birds of prey, character portraits, macro subjects, and models.
For more information, visit the Council's website, www.neccc.org.
Nature photos from NECCC regular contributor Marilyn Cloran. She's one half of a photo tag team that includes her husband, well-known nature photographer and NECCC program leader, Rick Cloran.