Remembering Life Photographer Allan Grant
One of the great photographers from Life magazine's golden age, Allan Grant, died on February 1 at his home in Brentwood, California. He was 88 years old. Other Life photographers, such as Alfred Eisenstaedt and Margaret Bourke-White, were better known than Grant. But few covered as wide a variety of stories. Among his most enduring images are his portraits of Hollywood beauties. He famously shot Audrey Hepburn and Grace Kelly together backstage at the 1955 Academy Awards and made the last photo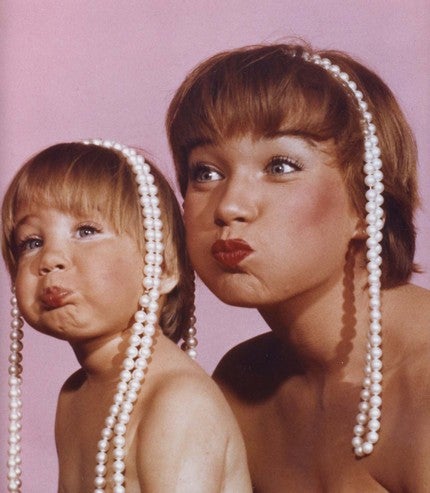 One of the great photographers from Life magazine's golden age, Allan Grant, died on February 1 at his home in Brentwood, California. He was 88 years old.
Other Life photographers, such as Alfred Eisenstaedt and Margaret Bourke-White, were better known than Grant. But few covered as wide a variety of stories. Among his most enduring images are his portraits of
Hollywood beauties. He famously shot Audrey Hepburn and Grace Kelly together backstage at the 1955 Academy Awards and made the last photos of Marilyn Monroe at her Brentwood home in 1962. One of best known images was a Life cover shot of actress Shirley MacClaine mugging for the camera with her daughter Sachi.
 M.C. Marden, the former director of photography of People magazine, remembers Grant for his news photography as well. "He covered the military during World War II, atomic bomb tests in Nevada, and in 1965 he shot one of the first articles dealing with autistic children," writes Marden. 

  Afer the assassination of JFK was reported, Grant was sent to Dallas, where he photographed Lee Harvey Oswald's wife, Marina (bottom). "Working with Life correspondent Tommy Thompson, they tracked down the family of Lee Harvey Oswald and got the exclusive for the magazine," writes Marden.

Richard Stolley, Life's Los Angeles bureau chief at the time, remembers the coverage. "His kindness toward that notorious family enabled him to win their confidence. After all, it wasn't their fault that they had a presidential assassin as son and husband, and Allan instinctively understood that."
–David Schonauer