Getty Images For Sale
The New York Times reports today that Getty Images has put itself up for sale. The newspaper quotes insiders as saying the company could be worth more than $1.5 billion. Getty has hired the investment banking firm of Goldman Sachs to work on the sale. Among the potential buyers are private equity firms such as Kohlberg Kravis Roberts. Final bids are due at the end of January. After more than a decade of growth, largely due to acquisitions, Getty has hit a rough patch of late. The company's share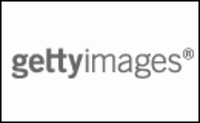 The New York Times reports today that Getty Images has put itself up for sale. The newspaper quotes insiders as saying the company could be worth more than $1.5 billion.
Getty has hired the investment banking firm of Goldman Sachs to work on the sale. Among the potential buyers are private equity firms such as Kohlberg Kravis Roberts. Final bids are due at the end of January.
After more than a decade of growth, largely due to acquisitions, Getty has hit a rough patch of late. The company's shares have decreased in value more than 47 percent in the last year. In August, Getty lost 10 percent of its market value after lowering its full-year profit estimate. That same month, the company laid off 100 employees. In November, it reported a third-quarter profit of $25.7 billion million, down 31 percent from the previous year.
The cause for these declines is competition from micro stock and royalty-free agencies, which sell imagery at low prices. Getty was forced to lower prices on its own imagery, cutting into profits.
There's a wonderful quote in the Times story from Barbara Coffey, a Kaufman Brothers stock analyst. Last year Coffey advised selling Getty stock, though she recently raised her recommendation to hold after the company's stock price fell to $24.
"Getty Images continues to be a company in transition, adjusting from being the leading player in an oligopolistic market to being one of many players in a highly competitive market," said Coffey.
It's not just the photo market that's in transition, of course, but the entire field of photography. Getty grew first because it had the capital to buy smaller agencies and digitize their content, and later because it pioneered selling content on the Internet. Now technology has made it possible for many smaller agencies to sell imagery on the Web.
For photographers, all this has been a mixed blessing. The Internet has created sales possibilities for large numbers of shooters in places all around the globe—and in that sense it has been a democratizing force. At the same time, as the price of imagery has been continually driven lower by competition, professional photographers have seen their incomes drop.
The Getty sale may mark a turning point, as the idea of professional photography itself is being redefined. As I've noted before, technology has blurred the boundaries between professional and amateur photography.
–David Schonauer