Four Weeks to Become a Better Photographer: Lesson Three
Click here for Lesson One in the seriesClick here for Lesson Two in the seriesClick here for our post on how the class works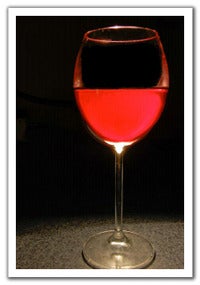 Assistant Editor and novice shooter Kathleen Davis challenges herself to take her photography to the next level with an online course at BetterPhoto.com. See what we can learn along with her.
Click here for Lesson One in the series
Click here for Lesson Two in the series
Click here for our post on how the class works
Techniques of Natural Light Photography taught by Jim Zuckerman
Lesson Three: Backlighting
**_ _ **
In our third lesson Zuckerman discussed three different types of backlighting: Silhouette, Transillumination (When backlighting comes through a translucent subject, such as leaves, fabric and hair, making the subject glow), and Rim Lighting (where light comes at a subject from a low angle, creating a rim of light around the subject). The lesson discussed how to meter for each type of backlighting, what kind of sunlight to look for, and subjects that would create the most dynamic images. For example, when shooting silhouettes, the graphic design of the object is important to consider and with rim lighting, subjects with edges that can catch the light (the hair of a model or the fur of an animal) are best.
Finding the right subjects and getting the exposure right would have been challenging enough, but my week of shooting presented me with another challenge: dark, cloudy, rainy days. So I took my lessons in natural light inside and attempted to use the principals with artificial light.
After the Jump my Photos and Zuckerman's critiques.
(Above Photo: My attempt at transillumination with a glass of red wine and a desk lamp. Note: I cloned out the top of the lamp and some smudges in the glass in Adobe Photoshop CS2)