Corbis Restructures, But Is There a Future for Stock Photography?
Which approach will win out? At least one observer thinks that in the short term Corbis's refocusing may help it take market share away from Getty in the stock area. But I wonder about the long term. I can't see why pricing pressure won't keep driving stock revenues downward. Opinions?--David Schonauer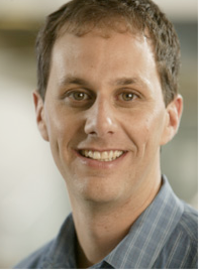 The news that Corbis Corporation is planning a major restructuring of its business has caused ample fear and loathing, and not just from the 160 employees who are losing their jobs in the move. New CEO Gary Shenk, left, and his management team have spent a couple of months trying to figure out how to get Corbis into the black. Their solution: The company will focus on its core commercial stock photography business and shut down its photo-assignment business. It will also sell off its digital asset management business.
Now both Corbis and its larger rival, Getty images, have gone through bouts of layoffs. To some extent this was inevitable. Both companies were built through acquisitions of many smaller agencies, resulting in some overstaffing. But the new Corbis plan represents something more, and perhaps more momentous. The company is betting (pretty much everything at this point) in the future of stock. Getty has taken a different approach. With revenues from its stock business pretty much flat recently, it has been leaning harder on other divisions, including its editorial and celebrity assignment businesses.
Which approach will win out? At least one observer thinks that in the short term Corbis's refocusing may help it take market share away from Getty in the stock area. But I wonder about the long term. I can't see why pricing pressure won't keep driving stock revenues downward. Opinions?
–David Schonauer