Touring Italy's Top Tripods
If you're not already familiar with Manfrotto and/or Gitzo, the two companies are now part of the British Vitec Group and are well described and distinguished by their entrepreneur founders. Lino Manfrotto was a photographer in Bassano del Grappa, Italy, in the 1960s and began by designing lightweight, user-friendly equipment for himself and friends. Gitzo was founded in 1917 in France by Arsène Gitzhoven, who was a skilled inventor. Although the two companies are now housed in the same producti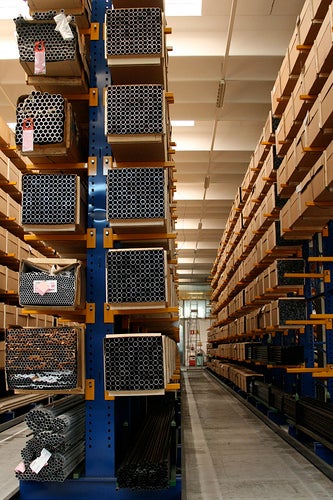 As Gitzo and Manfrotto tripods were named two of our Editor's Choice top tripods of the year, I thought this would be the perfect time for me to talk about a press junket I was part of last month to visit their production headquarters near Venice, Italy.
Now I have to start by saying that this trip happened after the Editor's Choice judging was done. And, also, I had almost nothing to do with the judging of this or any other category, so our Editor's Choice ranking is in no way a result of my trip, only a coincidence.
If you're not already familiar with Manfrotto and/or Gitzo, the two companies are now part of the British Vitec Group and are well described and distinguished by their entrepreneur founders. Lino Manfrotto was a photographer in Bassano del Grappa, Italy, in the 1960s and began by designing lightweight, user-friendly equipment for himself and friends. Gitzo was founded in 1917 in France by Arsène Gitzhoven, who was a skilled inventor. Although the two companies are now housed in the same production facilities in Italy, they are purposefully kept separate and often compete in the market. The research and development teams especially, although they are friendly with each other, adhere to their own philosophies: Manfrotto's of working closely with photographers to give them what they want, and Gitzo's of listening to photographers and then inventing a product that serves their needs.