Meet the Bloggers
And of course, our team of editors: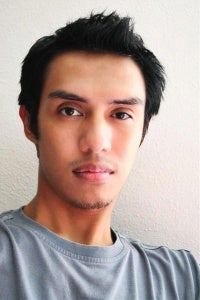 We've been blogging daily for 10 weeks now, and you might be wondering who we are, allow us to introduce ourselves:
Kathleen Davis
Kathleen edits Pop Photo Flash and serves as an assistant editor for Popular Photography & Imaging.
**
There's also our contributing bloggers: **
_ Luis Cruz _
Luis is a photographer and writer based in the Philippines. He started blogging in October of 2003, and writes regularly about photography, Photoshop, and the gadgets he covets on his blog drivebyshooter.net.
_
Michael Gaudet_
Michael is a fiction editor,graphic designer, and photographer based in New York. runs the Pentax-centric blog OK1000, but his gear opinions don't end at Pentax, they reach far and wide to all camera and photography-related matters.
_ Melissa Macatee_
Melissa shoots for a weekly newspaper in Dallas, TX, in addition to various freelance shooting gigs. Sports photography is her passion, sharing ideas and advice and trying out new equipment keeps her on her toes.
_
Matthew Panzarino_
Matthew has been a working photographer for more than a decade, a technophile for as long as he can remember and, a geek before it was cool. He has written a regular photography advice column, had his photographs featured in local and national publications and is a freelance digital photography lecturer. You can find an ongoing series of his articles at www.mpanzystudios.com.
And of course, our team of editors:
John Owens, Editor in Chief
Miriam Leuchter, Managing Editor
Michael J. McNamara, Executive Technology Editor
Dan Richards, Senior Editor
Peter Kolonia, Senior Editor
Julia Silber, Technology Manager
Debbie Grossman, Associate Editor
Lori Fredrickson, Assistant Editor
Linzee Karasik, Art/Production Assistant
Marnie Soman, Editorial Intern