Applying for Sainthood
Nomination by student or colleague deadline: April 13, 2007Independent submission deadline: April 27, 2007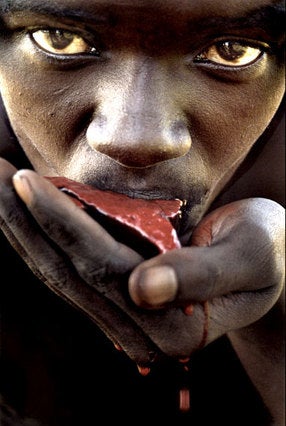 Center (formerly known as the Santa Fe Center for Photography) has announced its call for entries for the 2007 Patron Saint of Photography Award (formerly known as the Excellence in Photographic Teaching Award). We're not sure what's with all the name changes, but hopefully the quality of the work will stay the same—very good.
According to the press release, the award "honors high school, college and postgraduate teacher's dedication. The award's new name expresses our immense respect for teachers who give freely of their time, knowledge, and infectious enthusiasm so that students may discover a new world through photography."
Nomination by student or colleague deadline: April 13, 2007
Independent submission deadline: April 27, 2007
Teachers can be nominated or submit themselves, with both submissions being considered equally. This year's juror is John Weiss, Professor of Art at the University of Delaware and the 2006 Patron Saint of Photography winner. First prize includes a $2,500 award and Adobe Creative Suite.
~Miki Johnson
(Photo: © John Weiss, 2006 Patron Saint Award Winner)