New York judge rules that media companies can't grab photos from social media
Esquire Magazine gets busted for snagging photos from Instagram for an article.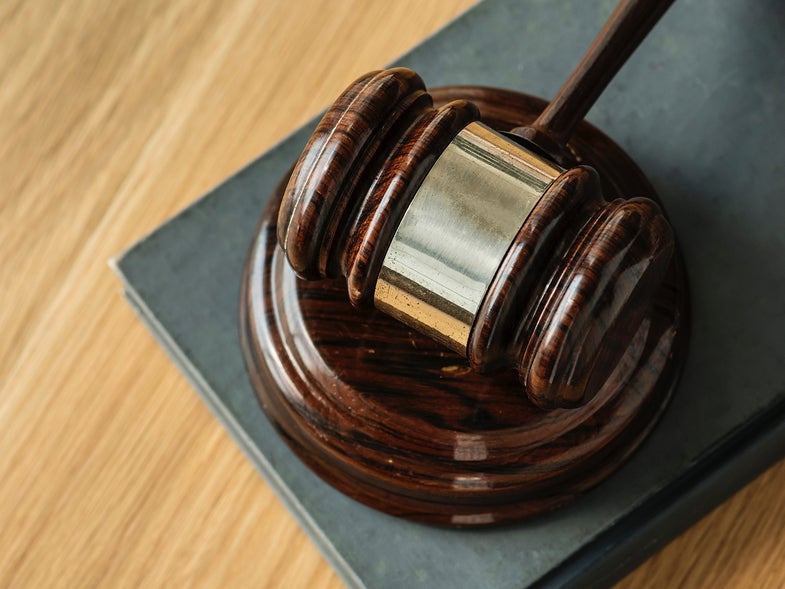 Personal photographs posted to Instagram are regularly picked up by large news organizations without explicit permission from the photographer under fair use, but a ruling this week in New York might give some online editors pause before they post.
This week in New York, U.S. District Judge Gregory Woods, found Hearst Communications liable for stealing a personal photo from Jonathan Otto that featured the President crashing a wedding. The image was taken by Otto in June 2017 while attending a wedding on a golf course in New Jersey owned by Trump and depicts the President clasping hands with the bride. Esquire later published the images in a now-deleted story titled "President Trump is the Ultimate Wedding Crasher." The image also appeared in publications like TMZ, The Daily Mail, The Washington Post, and CNN. When Otto discovered that the image was being used by many media publications without his consent he hired a lawyer to represent him.
President Trump: Wedding Crasher (PHOTOS) https://t.co/1BvSurYvVQ//

— TMZ (@TMZ) June 11, 2017
Apparently after snapping the photo, Otto sent it to another guest at the wedding, who continued to share it. Eventually one of the bride's family member's posted it to Instagram, which is when it got the attention of various media organizations.
The judge essentially ruled, that in this case, there was nothing newsworthy about the image or the story that ran with it, so claiming that the image was protected under "fair use" would encourage large news organizations to stop paying for images—a predicament most photographers are all too familiar with.
This is my original photo @TMZ – where is credit/compensation? Someone at event with me obviously shared without permission – please DM me. pic.twitter.com/wGibY0vI8h

— Jonathan Otto (@OttoJon) June 11, 2017
"Stealing a copyrighted photograph to illustrate a news article, without adding new understanding or meaning to the work, does not transform its purpose — regardless of whether that photograph was created for commercial or personal use," the judge wrote in his decision. "Allowing a news publisher to poach an image from an individual's social media account for an article that does little more than describe the setting of the image does not promote 'the progress of science and useful arts.'"
Related: FYI: It's Pretty Simple For People To Download Your Photos From Instagram Without Permission or Screenshots
It should be noted that Otto is a VP at Deutsche Bank, so compared to most content creators, he is in a position where hiring a lawyer to actually fight the case was a financial reality.
The other news organizations that published the image chose to settle with Otto, although the details are confidential.
"The case is a substantial development in U.S. copyright law because it establishes that media companies and news organizations cannot just expropriate photographs from social media accounts, even though such images were initially created for personal use," James Freeman, who is representing Otto, told Law360. "The newsworthy photographs of amateur photographers, who happen to be at the right place at the right time, are accorded just as much copyright protection as professional works."
In denying Hearst's claim that the image was published under fair use, the case will now move to a jury.