New Gear: Polaroid Snap Is A Camera and Printer In One
A new pocket-sized instant digital camera from Polaroid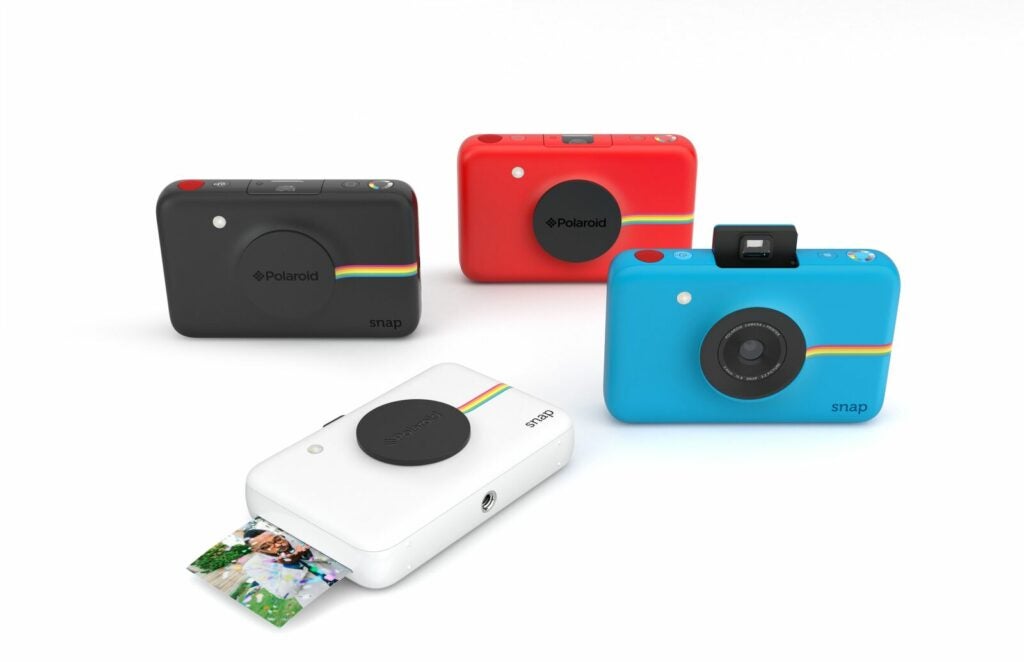 This morning Polaroid introduced what they are calling a new digital instant camera called the Polaroid Snap. The Snap is a 10MP digital camera, with a micro SD slot that can also be used as a printer.
Compared to Polaroid's Socialmatic camera (which allowed users to upload images directly to social media platforms and also doubled as a printer) the Snap appears to have a much better design. It comes in four colors and is pocket sized. It still prints using the ZINK Zero Ink technology, which has been popping up in lots of mobile photo printing technology as of late. ZINK's ink-free system is cheaper than instantly printing to film, dries instantly, and prints quickly. The paper also doubles as a sticker. In terms of capture modes, the Snap will allow you to take pictures in color, black and white, or on a vintage-inspired Polaroid setting. There is also a photo booth mode, which shoots six pictures in ten seconds, and a self-timer mode.
The camera will be available this fall for $99.