New Gear: ONA Launches The Black Collection Camera Bags
ONA announces their first rolling bag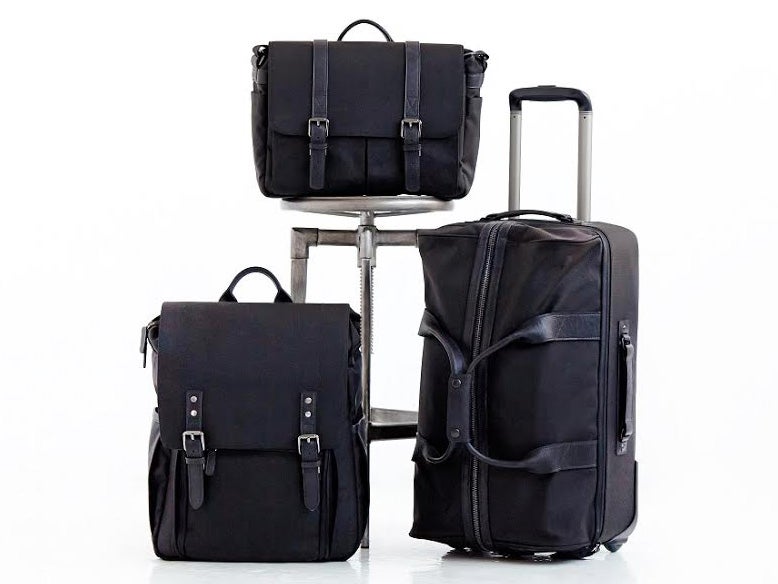 This morning ONA announced the launch of a brand new bag collection designed with traveling photographers in mind. The Black Collection is comprised of three pieces: a rolling camera bag/duffle called The Hamilton, the Nylon Camps Bay backpack and the Nylon Brixton messenger bag.
ONA is well-known for their classy (and pricey) handcrafted leather bags, but with the Black Collection they took a slightly different direction. Each of the bags in the Black Collection is made from 1050D ballistic nylon with that Italian leather and solid brass hardware being used as accent piece on the bag. The pieces are still heavy duty, but the use of nylon instead of straight leather seems like it will make the bags a little more light weight and a bit more affordable than some of ONA's other offerings.
The Hamilton, the flagship of the line, is the first rolling bag from the company. The bag is 22"H x 13.5W x 9D—small enough to be used as a carry on for most airlines. It has a dual compartment design that features a slim duffle area for clothes and personal items and a seprate protective and fully padded case for you gear. There is also so a 15" laptop compartment. Street price for The Hamilton will be $589.
The Brixton messenger bag and the Camps Bay backpack are both based on existing ONA designs. The Nylon Brixton will retail for $279, slightly cheaper than the waxed canvas version and significantly cheaper than the fully leather version. It can carry a 13" laptop as well as a camera and two to three lenses.
The Nylon Camps Bay is slightly larger in size and will cost $409—still slightly cheaper then the waxed canvas version. The Camps Bay can hold up to a 17" laptop, a camera with a 70-200mm attached lens and an additional seven lenses.
We personally can't think of a classier way to roll through airport security.
Check out more info on each of these ONA bags here.