The new Adobe Lightroom updates utilize AI tech for precision editing
The Enhance Details feature in the apps approaches demosaicing in a whole new way.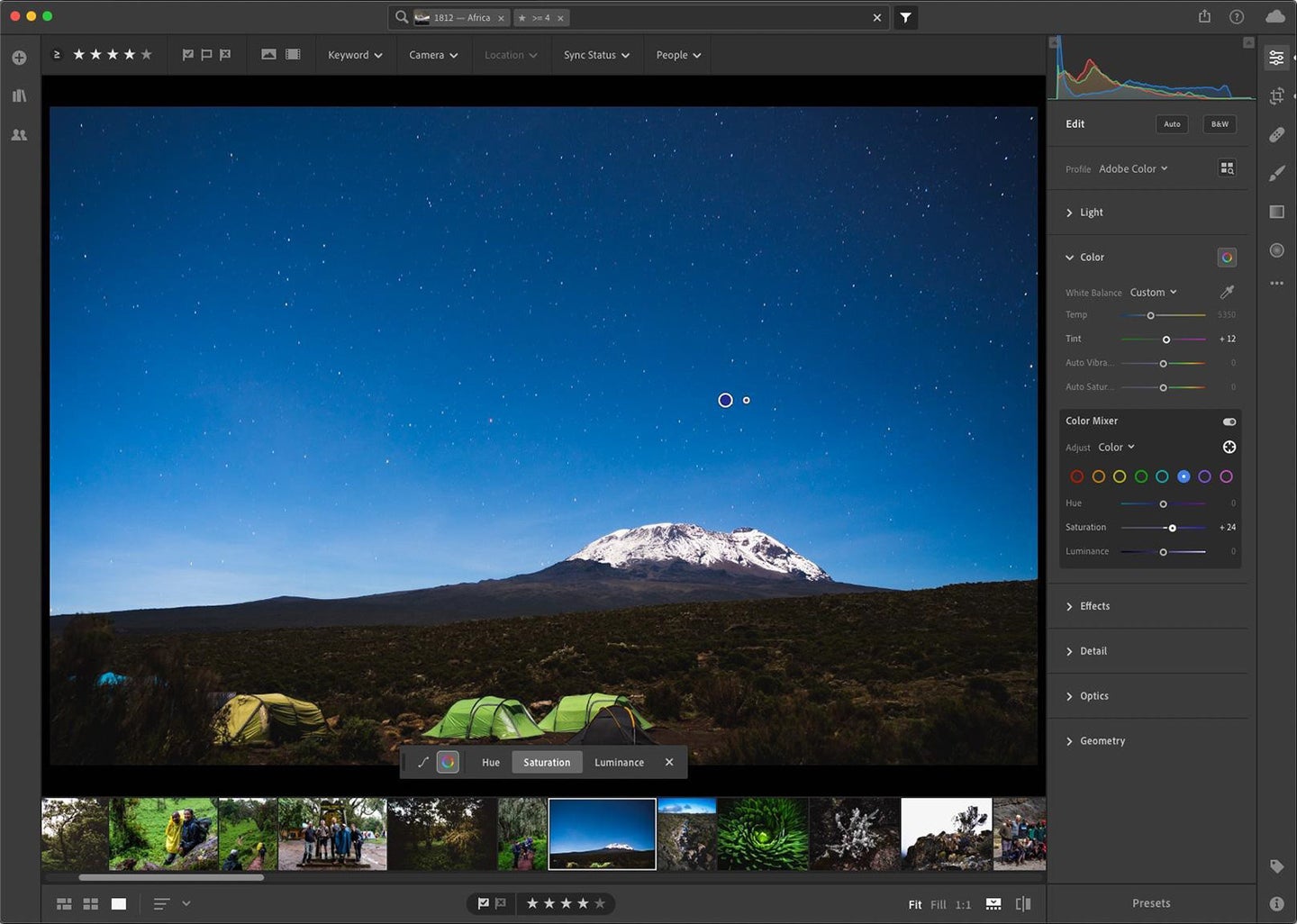 Adobe announced a number of updates to the various Lightroom apps this morning, including a feature called Enhance Details, which is powered by the company's AI platform, Sensei.
The new addition is found in Adobe Camera RAW, Lightroom Classic CC, and Lightroom CC for both Mac and Windows. It offers a brand new approach to demosaicing the data captured by your camera's sensor.
The updated algorithm reportedly allows users to increase detail in Bayer (most digital cameras) and X-Trans (Fujifilm cameras) photos up to 30 percent. Adobe says the new feature improves fine detail rendering, improves color reproduction, and fixes issues that some users were having with Fujifilm X-Trans cameras.
Although the introduction of Enhance Details is the biggest news, there are additional upgrades as well. Here is what else is coming.
Lightroom CC
HDR, Pano, HDR Pano merge, Targeted Adjustment Tool, and histogram clipping indicators have all been added to Lightroom CC for Windows and Mac. Both RAW and JPEG photos can be merged using the new feature.
The Targeted Adjustment Tool gives users more precision over tonality and color within an image and can be accessed from the Tone Curve and Color Mixer tools. As the name implies, this new tool gives users the ability to quickly modify certain sections of an image with click and drag motions.
Turning on histogram clipping indicators will show areas where your highlights or shadows have been clipped. This feature is accessed through the histogram.
Lightroom Classic:
While Lightroom Classic has fewer upgrades—which has been par the course since Adobe announced Lightroom CC—there is big news for Nikon shooters. Adobe says that the newest release has upgraded tethered shooting for Nikon cameras, which will increases in speed and stability for these photographers. Similar improvements were made for Canon shooters last fall.