NASA's New Horizons Spacecraft Snaps An Up-Close Shot Of Pluto
New Horizons made its closest approach to Pluto yet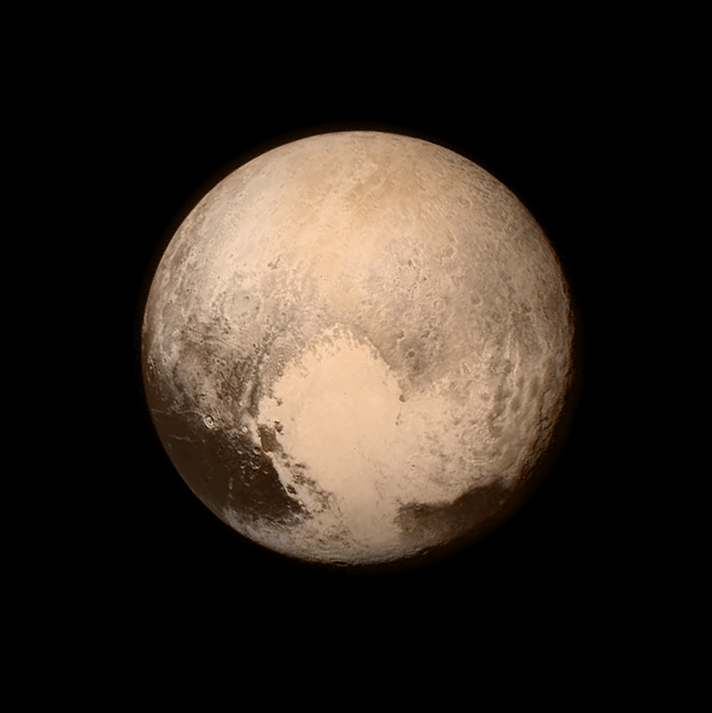 This groundbreaking new close-up image of Pluto was taken from the Long Range Reconnaissance Imager (LORRI) on NASA's New Horizon's spacecraft. New Horizons has been exploring space for nearly a decade, and has now made history with the first-ever mission so far from earth.
"Once again we have achieved a historic first," said NASA Administrator Charles Bolden, "The United States is the first nation to reach Pluto, and with this mission has completed the initial survey of our solar system, a remarkable accomplishment that no other nation can match."
The image was taken when the spacecraft was 476,000 miles from Pluto's surface, and it is the last and most detailed shot sent to Earth before the craft's closest approach today.
The color image seen here was made by combining a low-res color image and a high-res black and white close-up image with more details of the surface.
In this shot, you can clearly see a large, bright spot named the "heart." This spot measures around 1,000 miles across, and appears to be lacking surface features which may signal that some type of geologic process is occurring.
New Horizons is the fastest spacecraft launched to date, and it will take 16 months to send the entire cache of data (captured in the last 10 years) back to earth.