MindShift Gear Introduces Larger Capacity rotation180° Horizon Bag
Sometimes bigger is better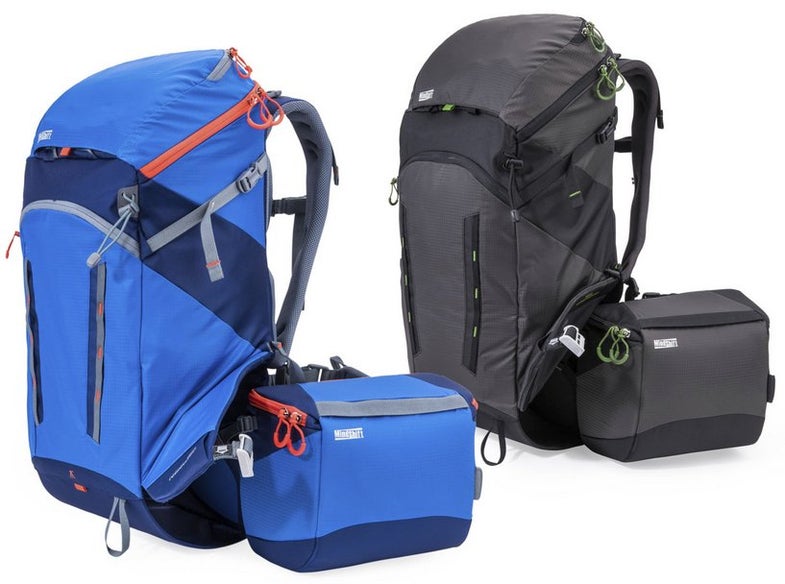 MindShift Gear designs its bags for outdoor adventurers and they now offer their rotation180° camera bag in yet another size. The new rotation180° Horizon Bag has a carrying capacity of 34 liters, making it the second largest bag in their line up.
If you are unfamiliar with the rotation180° line, they're backpacks with a rotating belt pack that parks inside a convenient little garage under the main compartment. This feature allows for easy access to your gear (or your snacks) without requiring you to take a pack off—this is particularly handy if you happen to be hiking up the side of a mountain. The swiveling belt pack can hold a Canon 5D Mark III with two lenses, a Sony a7 with three lenses or a Nikon D810 with two lenses plus a flash. The larger Horizon gives you even more room in the main part of the pack to stash extra layers of clothing, a 13" laptop and even has a dedicated area for 3-liter water reservoir to stay hydrated.
Like the other bags in the line it is made of water-resistant material with a polyurethane coating on the underside. High quality YKK zippers and 3-ply bonded nylon thread hold it together. There is also an optional seam-sealed rain cover that you can purchase, incase you get caught in any downpours. The bag is available now for $259.99.