Bill Ryan Captures Thailand's Details
A trekker gets in close to tell a story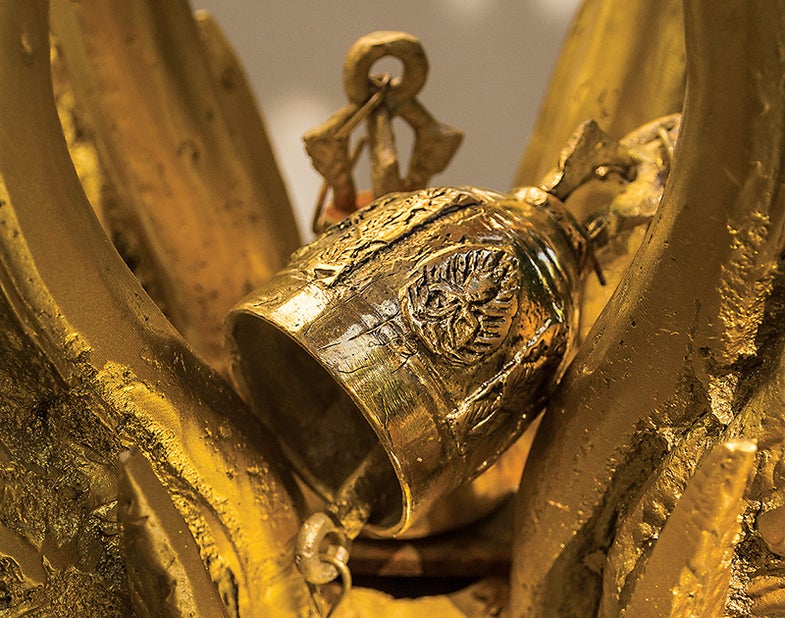 An accountant in a former life, Bill Ryan has spent the last few years of his retirement honing his storytelling skills. After each trip, he publishes books of his photos from the trek through Blurb, giving him an incentive to think about making images that tell a story—something he developed with help from the treks' Mentors.
"Layne Kennedy was one of the first mentors that I worked with," Ryan says. "I love his storytelling approach to photography."
For the detailed shot of the golden bell above—taken in Thailand—Ryan first worked on getting an image that encompassed the whole scene, then worked his way in with tighter and tighter shots to capture the details that tell the story. After a few unsatisfactory attempts to line up the bells, he remembered what his Mentors had taught him about not overlooking the small things and zoomed in tight.
"It's visual overload there," he says. "I saw this and just was captivated by the detail of the designs and the beautiful gold."
His last trek was to Greece, and the next will be to Budapest, Vienna, and Prague, but it was Ireland that first inspired his wanderlust. Born of a long line of proud Irish folk, Bill Ryan had always wanted to visit his ancestral homeland. When his career ended, the amateur photographer wasted no time: Retired in September, by October he was already shooting the green hills of Ireland.
Once a bean counter and now a world traveler, Ryan couldn't be happier. "This was my way to see the world," he says. "Outside of places in North America and the Caribbean, I hadn't gone anywhere."
Bill Ryan lives in Highland, NY. He will take his tenth Mentor Series trek in October.