Doreen Miller Captures Yellowstone
The group brings out this trekker's best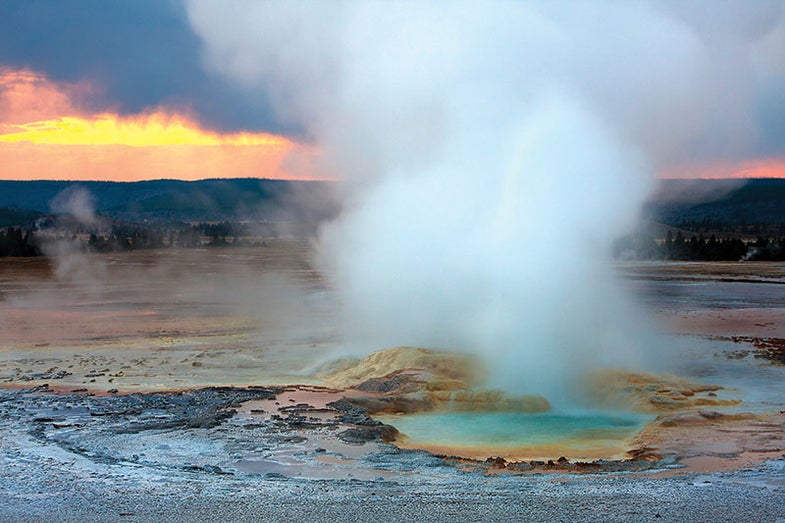 In her job as a construction manager for a pharmaceutical company, Doreen Miller is often traveling. And while she packs her camera every time, squeezing in an extra day at the end of her trip just to take photos, there's nothing like having someone else scout locations for you. It's one of the things she appreciates most about her Mentor Series treks.
"They've already identified where the great areas to photograph are," the 50-year-old from Park Ridge, IL, says. "I don't always have that opportunity."
A veteran of the New York City, Turkey, and Montana (Yellowstone National Park) treks, she finds them conducive to stoking creativity. Enough so that photos from her Mentor Series adventures have been published in Fodor's Travel Guides.
On the streets of New York, she learned a panning technique to catch streaking yellow taxis, and how to get in close on famous buildings and monuments for detail shots. When it comes to popular photo destinations, no one wants the same picture that the teeming masses bring back with them from such trips. "You want to add something, so it doesn't look like the same picture that a million people have come back with."
For this photograph of a steaming geyser in Yellowstone, Miller was in the park's lower geyser basin, practicing panoramas and learning how to compose with the steam and the setting sun. By underexposing a bit, she got the most of the sunset's burning orange in the background.
"All my best pictures have come from the treks," she admits. "It's such a creative environment."
For more more photos by this avid traveler, visit doreenmiller.com.