Mentor Series: Tucson
The BEST OF photo gallery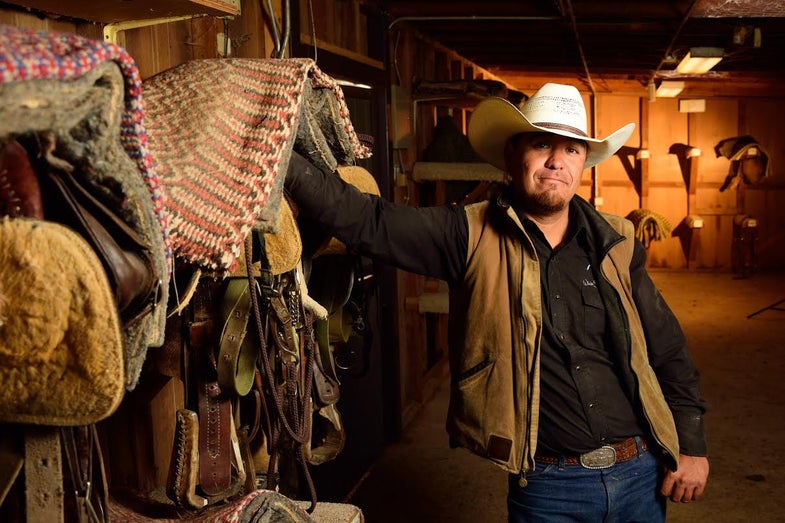 The Tucson Mentor Series Trek, led by Tom Bol and Tamara Lackey, featured exciting opportunities to sharpen photography skills whether a novice, advanced amateur, or semi-pro. Tom and Tamara put on their teaching hats and covered basic camera operation, auto focus modes and techniques, aperture and shutter priority, manual exposure settings for each situation, and off-camera flash.
While visiting the internationally acclaimed Sonoran Dessert Museum, each participant photographed falcons, Harris' hawks, and beautiful barn owls in flight and perched. In addition, everyone had the opportunity to capture images of various species of wildlife common to the desert.
The Saguaro National Park presented opportunities to shoot spectacular sunsets that revealed the beauty of towering Saguaro cactus, as well as the chance toexperiment with shooting star trails and light painting with pros guiding encouraging them.
While at the White Stallion Ranch, photographing ranch hands and their horses in an everyday working environment was the assignment for the morning. We photographed Dave and Gabe with their horses near the barn and in the tack room. It was fun creating motion blur and stop action images while Dave galloped his horse back and forth across the mini-rodeo arena.
The Pima Air and Space Museum provided excellent opportunities to get shots of some wonderful old aircraft. Trekers also enjoyed watching Tom and Tamara direct models through various poses on or near some of the aircraft. It was also fun to experience first hand using reflectors in both shade and bright sun to turn an average picture into a great one.
The final destination on the itinerary was the San Xavier Del Bac Mission on the Tohono O'odham Reservation. The early morning light was beautiful as it fell across the entrance to the mission. Early morning parishioners added to the intimacy of the scene as they arrived for Mass.
This photography adventure was exceptionally well orchestrated by Michelle Cast and her team. Tom and Tamara are excellent teachers and expertly provided instruction and encouragement to the group and individuals alike. Their one-on-one critiques of each person's trek portfolio were insightful.
Personally, this Mentor Series Trek helped me take some big steps forward with my photography. It was worth every penny I spent. I will enjoy the benefits of this investment for a long time to come.
Jerry Wilkinson