Mentor Series: Tucson- Speedlight Flash Class
The best images from our trek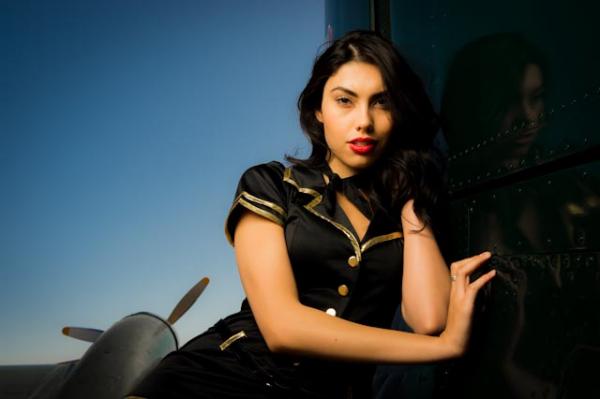 Expose for the ambient, stop it down, select a color balance to set the mood, use flash to pop the subject from the background, remember the triangle, and then let the light marinate the image. That was the recurring message from Lucas and the two Daves at the Tucson Speed Light Photo Workshop. While each mentor spoke from a different career perspective and had a unique style, they all agreed on the approach to employing small strobes to create unique images in locales ranging from a dimly lit old west jail to airplanes baking in open sunlight.
This trek was about working the scene, directing a model, adding light one flash at a time, and handling the cutting edge equipment that allows small flashes to either envelope the subject with soft light or delimit it from the background. We worked a ranch, airplane museum, old west movie set, cactus at sunset, and then returned to the airplane museum to shoot on deadline like working professionals do every day. The trek was hands on, small group, and fast paced.
While everyone came with different skill levels and expectations, everyone left with a solid understanding of how to read a scene, exploit the ambient light, select light modifiers, set the mood with color, balance with gels, and use small strobes to get big results. Wonderful images were a by product of this trek, not the objective. This trek was about mastering light!