Mentor Series: Scotland
The best images from our trek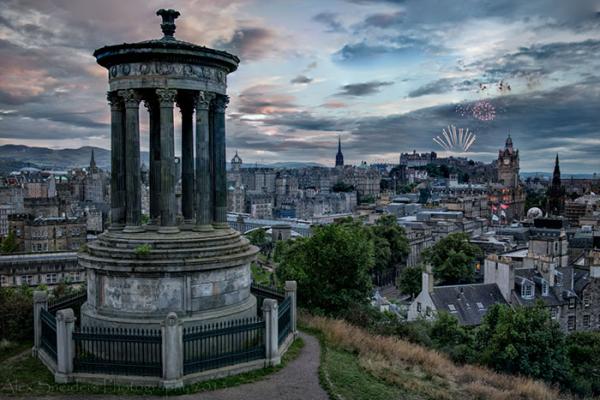 Ah, Scotland! What a wonderful time we had. It was amazing that, on our 9 days together, our group got along so well. Much credit goes to the dedication and hard work of Michelle and Erica who prepared a wonderful itinerary. Much credit also goes to our mentors; I know I speak for all of us when I say that we learned a lot. When a group as large as ours share a common passion, like ours for photography, only good things can come out. And it did.
Here were some of the high points of our journey. Edinburgh Castle, Calton Hill, the Firth of Forth Rail Bridge, St-Andrew's Cathedral, Glamis Castle, Dunnottar Castle, FootDee in Aberdeen, an exceptional all-day visit to Glenfiddich Distillery, Aviemore and the Strathspey Steam Railway, Eilean Donan Castle (day and night), Castle Moil for another night painting session, Kilt Rock, Portree, and many other fantastic photo ops.
Scotland's scenery is varied, but it is always spectacular! We got to appreciate it on and off the bus. Mentor Dave taught us the finer details of drive-by shootings (with a camera, that is…). Mentor Bill provided impromtu coaching while we were on the bus. Mentor Bob gave us a session on the use of digital tools.
I came back with wonderful memories, a taste for good scotch, and a much better understanding of how to capture my vision of a subject with a camera. Again, my heartfelt thanks to Michelle, Erica, Dave, Bill and Bob for all of their dedication in making this an unforgettable journey.