Mentor Series: Panama
The best images from our trek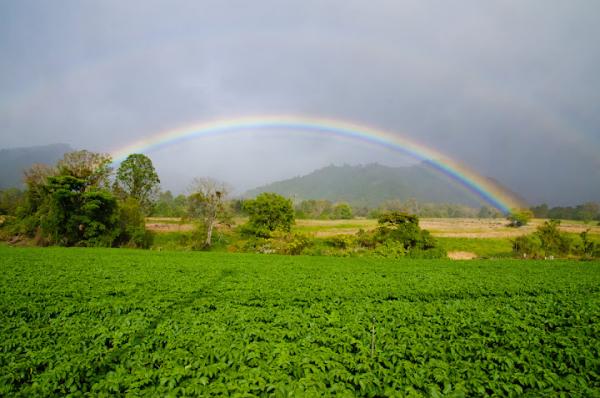 Panama was an unbelievably magnificent place to travel and photograph and the Mentor Series group will not soon forget the times we shared there.
We began our trek in Gamboa. After staff and mentor introductions we hit the ground running, heading out to explore the Panama Canal by boat. We were lucky enough to see some wildlife (lots of birds!) and to get to cruise around with one of the country's best naturalists – our local guide for the whole week, Hernan. He pointed out different species and talked extensively about life on the Canal.
In the afternoon we headed out by boat, up the Chagres River to an Embera Indigenous village. We were the only visitors and the people were wonderfully welcoming. They told us about their history and traditions, many of which are still practiced today. They danced and we all had an opportunity to walk around and interact and make some really nice images. A wonderful group dinner ended our first day.
The next morning brought us to an incredible observation tower in Sobreania National Park. We saw toucans and some other wildlife and learned how to make original images as we peaked over the tops of the trees in the rainforest. Our wonderful guide then led us on a nice hike and we were able to see night monkeys ! as well as more birds, flora and fauna. The weather was perfect and everyone was clearly having a great time and learning a lot from Mark's amazing photography tips and suggestions and Hernan's natural expertise.
We then had our first Digital Review Session, where Mark went through each person's images one-on-one and gave feedback. It was really fun to see what everyone was photographing and to be learning from the advice that Mark was giving each individual.
That afternoon we stopped at Miraflores Locks, and learned all about the history and the building of the locks and the canal, and the workings of the intricate and sophisticated technology. We then went to the Chiriqui Highlands. What a change from the city and the rainforest! It was absolutely breathtaking – there were rolling hills and beautiful vegetation everywhere, and a resident white heron in the fountain at our chalet-like hotel. In the morning we took a hike in La Amistad International Park and photographed various elements of the cloud forest. That afternoon we went to a dracula orchid farm and a beautiful horse farm – a gorgeous estate on unbelievable property! At one point we were rewarded with the most vivid and contrasty rainbow most of us had ever seen. It was magical. We had a couple of very fun group dinners in the Highlands, staying up later than we should, and spending some evenings telling stories and simply laughing and enjoying the time together.
The next leg of our tour brought us to the coast. The drive through the highlands was absolutely stunning and we eventually arrived by boat to Colon Island in Bocas del Toro. That night we had another digital review, which was really helpful for editing purposes and really made everyone feel prepared and ready to go out and shoot for another day.
We toured this impressive inlet via motorboats and were able to swim and snorkel in the Caribbean. Nikon had loaned each of us one of their new rugged underwater-capable Coolpix AW100 cameras to use and this made it possible to take lots of photos both in and out of the water! We also visited a village of Nogbe Bugle and had lunch at a thatched-roof open hut with stilts in the middle of the sea – very cool. That night a big group of us went into town to check out the surfer / traveler atmosphere and to walk along the street with the locals. We had a wonderful group dinner at a nice long table. We had enjoyable conversation and reminisced about our trip thus far. Many of us made plans to travel together again.
Our final day we went from coastal paradise to urban buzz, flying back to Panama City. We photographed the skyline and then toured Casco Viejo / Old Panama. We ended with our final digital review and workshop closing. The final slideshow really gave witness to everyone's different way of seeing, and definitely indicated the good time and evident learning that we had all experienced. That night, for our final group dinner, we went to a folkloric show right by the hotel. What a hoot.
I personally will never forget our week in Panama and will continue to use the tips I learned when I photograph in the future. Many thanks to all who participated and made it possible!