Mentor Series: Oregon
The best images from our trek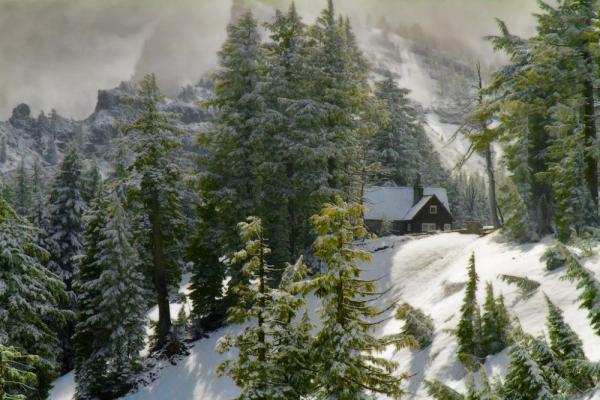 The first day of the Oregon Trek started at 4:30pm, so it gave us a chance to walk around beautiful Portland most of the day. Shortly after class started, we were introduced to mentors Reed Hoffmann and Daniel Cox, and the SanDisk sponsor. Both Reed and Dan told us a bit about themselves as well as their photography. After meeting the mentors and splitting off for dinner, we walked to the Hawthorne Bridge and photographed the Portland skyline. While waiting for the sun to set, a street band came by and played some songs for us. After the darkness came, we spent the night in Portland and geared up for the full day ahead!
Day two started with breakfast and then on to our motor coach. We spent the day photographing along the Columbia River Gorge. We stopped at some scenic view points, as well as, Wahkeena Falls and Multnomah Falls. The hiking was beautiful and allowed for many cool photo opportunities. After lunch, our trip continued to Trillium Lake for a spectacular view of Mt. Hood. On our way to Trillium Lake, we stopped at a river to watch kite surfers. Their arial tricks were amazing and fun to photograph. Once we arrived at Trillium Lake, we spent the rest of the afternoon there photographing Mt. Hood.
Day three we drove to Crater Lake and on the way, we stopped at the High desert Museum. We explored the forest; some of us taking macro photographs with Dan. Afterwards, we took photographs inside of the many animals that were exhibited there. Heading to Crater Lake, the weather was not great and we were all worried about what kind of photographs we would make. Reed assured us, however, that bad weather can make very interesting photographs. That night we went to a scenic lookout and luckily the fog cleared for enough time to see the beautiful lake and crater rim. The weather was quite cold, however, reminding us that we were at an altitude of 7000 feet.
Day four started at 4am, hoping for a sunrise. Unfortunately, we woke up to a snow storm giving us the chance to create new and different photos as we walked around the rim. After a couple of hot chocolates, we were ready for more. We went back to the lookout from the previous night and the views were breathtaking. The sky was a gorgeous blue, along with the water of Crater Lake. Later that afternoon, we had our first review session, while a snow storm came barreling through. The mentors critiqued our top 7 images, which was extremely helpful.
Our final day ended back in Portland. On our ride there we learned all about SanDisk memory cards. Reed and Dan also gave many tips and instruction during our time on the bus all four days. Our last mentor review session was that morning and then we had the final slide show that afternoon. The slide show included everyone's top five images of the trek. After the show, Michelle, Reed, and Dan wrapped up with their final thoughts. Then it was time for everyone to say their goodbyes and head for home. Until next time…