Mentor Series: Nova Scotia
The best images from our trek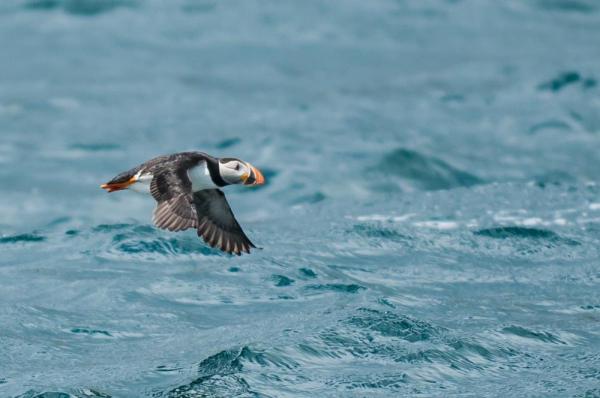 Trekkers' first view of the beauty of Nova Scotia was entering into the city of Halifax. This city retains the beauty of the ocean in its harbor. The tall ships were in port and the city had a boardwalk festival to celebrate the event. With the beautiful morning light, we were able to capture the beauty of these ships.
Thursday was full day of photography as we traveled along the Cabot Trail, which is on the northeast portion of Nova Scotia. Many of villages we visited were old fishing villages that are still the livelihood of the population. We enjoyed whale watching along the rocky coasts of Cape Breton. The whales were the pilot whales and several had calves shadowing the mom. Swells were high, so there were some green faces after getting back to land! The mentors taught us how to best capture images from a boat, and make use of the landscape as a backdrop and context for our wildlife images. A cruise around Bird Island gave a study in (and a wonderful opportunity to photograph) the habitat and habits of the gannet, puffin, cormorant, bald eagles and many other ocean birds.
Our stay in Baddeck at the Inverary Resort was a treat in the quaint flavor of the area. Throughout the trek we were also treated to amazing seafood dinners and lobsters at record low prices. (Have you ever tried the McLobster? I even had the chance to taste lobster-flavored potato chips.) Heading back to Halifax, a visit to the graveyard of the souls of the Titanic was a somber lesson in history. Most of us did not know the role Nova Scotia played in the recovery of the bodies. A trip to Peggy's Cove brought a beautiful sunset and a quaint village with a towering lighthouse. Finishing up with the final review and seeing the perspective of all the trekkers is always the final treat. Of course "parting is such sweet sorrow" and a promise of friendship is always in the air.