Mentor Series: Nevada: Vegas & The Desert
The best images from our trek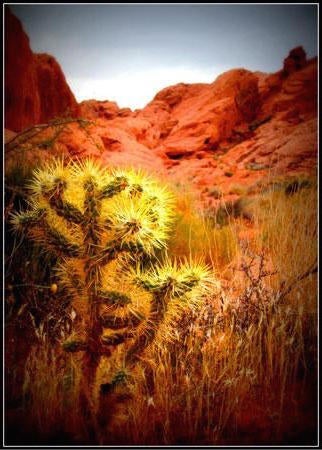 The Nikon Mentor Series recent photo trek to Las Vegas and the desert was a fantastic weekend filled with top-notch education and photo opportunities.
Friday morning kicked off the workshop with an informal gathering at a conference room in the hotel. Here we met Erica Johnson, out trek coordinator from Popular Photography magazine, and Mark Alberhasky, our mentor from Nikon. After meeting these two amazing individuals, we all knew we were in for a great weekend!
What did we do? What didn't we do is more like it! We shot the Christmas display in the Bellagio, the Las Vegas strip – day and night – some cowboys and cowgirls modeling for us at a dude ranch, followed by a BBQ dinner at the ranch. The Bellagio Fountain Light Show proved to be a wonder, both observing it and photographing this magnificent show. We trekked out to The Valley of Fire, and Red Rock Canyon for
amazing photo opportunities accompanied by masterful insight and education. We photographed the Las Vegas strip from the top of the Eiffel Tower and took a private double-decker bus ride down the strip to shoot "Old Las Vegas."
After private reviews, slideshows, and much camaraderie, we parted ways on Sunday evening, not wanting our trek to be over. We took comfort in the fact that we were taking home with us an abundance of shared knowledge, photo tips and techniques, tons and tons of new photographs and a new way of looking at those photographs. Most of all, we came home with new friends; wonderful friendships carved out of a weekend Mentor Series Trek.
As I flew home to my family , I lamented , "Isn't it funny how you can spend just three days with people and feel you have known them your entire life?"