Mentor Series: Montana & Yellowstone National Park
The best images from our trek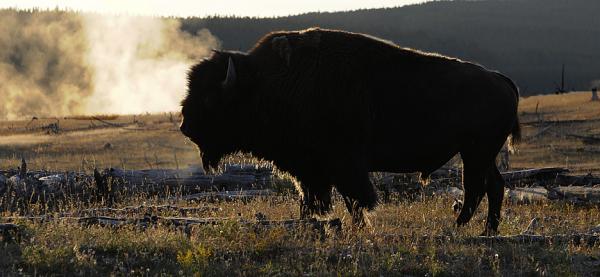 Mentor Series Treks are exciting and full of photo and learning opportunities, and Montana continues this without hesitation. We arrived on Tuesday meeting out group leaders and Mentors, John Reddy, Lucas Gilman, and Reed Hoffman. All three are outstanding photographers and teachers and have suburb photographic skills to share with us all. This trek to Yellowstone is a large one, so the trekkers were divided into three groups, each getting quality time with each of the mentors through out our trek.
On Wednesday, we were greeted by a beautiful sunrise shoot along the Madison River, then a full day of shooting in Yellowstone National Park in the geyser areas and always on the lookout for the perfect photo-opportunity. Finding wildlife in the park is not surprising, and this trip was no different. Some groups were greeted by bison, osprey, and elk. One group was lucky enough to find some Big Horn sheep. Of course, one cannot go to Yellowstone and not go to the Old Faithful Inn and Old Faithful herself. A wonderful dinner after a rewarding day of shooting the park was not complete until we found a perfect sunset shooting spot. Each mentor providing tips and technique to get the perfect shot.
Thursday found us photographing the ghost towns of Virginia City and Nevada City. Nevada City is a wonderful group of old buildings from an old time mining town and along with some period dressed models led to some interesting shots, and certainly some fun times. After shooting at the ghost towns and a great lunch, it was time to head back to the West Yellowstone area for an evening shoot with Fly Fishermen.
Friday took us back into Yellowstone National Park and to photograph the Lower Falls, the Grand Canyon of Yellowstone, and of course the wildlife encountered though our travels throughout the park.
Saturday took us to a beautiful sunrise and then off to the Elk Horn Ranch for some great times shooting cowboys and cowgirls getting the time to play and ride. This gave way to some techniques of panning and reflection shoots. Each mentor sharing the best ways to shoot and which settings were going to get us the amazing shots. Lunch, cookout style, at the ranch with the cowboys and cowgirls completed a fun afternoon, and back to the hotel to download and review all of our hard work. Each mentor took some time with each of us to review and learn something new.
The final slide show revealed that each saw the trek in many different ways, and all were awe inspiring.
Can't wait to it again…so many photographs and places…so little time.