Mentor Series: Miami 2016
The BEST OF photo gallery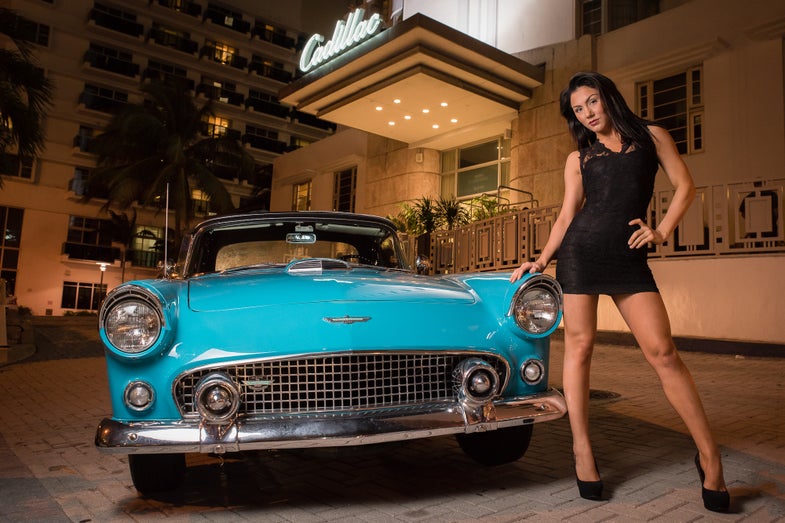 "In order to take iconic photographs, you must go to iconic locations". There is no question that Mentor Series Workshops take you there! But taking iconic photographs requires much more than "simply being there". You also need to understand your camera, your lighting equipment and modifiers, and the multitude of techniques available to the creative photographer.
Our workshop in Miami South Beach began with lectures and lighting instruction by World Class Professional Photographers David Tejeda and Tom Bol who would serve as our Mentors for the long weekend. Tom and David covered a great deal of information regarding lighting and modifiers, there was information for everyone, from the novice to the seasoned veteran photographer. The mentors supportive and interactive styles of teaching soon had everyone excited for the photography opportunities to follow.
When one thinks of Miami South Beach, visions of lavish resorts, pristine beaches, and the neon lights and nightlife will surely come to mind. We had the opportunity to photograph in all of those locations during the workshop. Sessions at the resort pool, and beach with professional models, not only allowed us to put into practice various lightning techniques, but afforded us the opportunity to learn how to work with models and posing. We had the opportunity to shoot not only portraiture, but also action and sports photography as well.
An evening session along iconic South Beach allowed us to photograph the neon lighting and historic art deco architecture at dusk. On another evening we were able to once again work with our professional models and colorful classic cars in a setting of the Classic South Beach Resort Hotel.
What you might not think about in South Beach is the opportunity to photograph cigar rollers practicing their trade with a quaint Spanish Church as a background. Using various modifiers and techniques we learned how a photographer can control the lighting even when presented with harsh sunlight at mid-day.
Our workshop included one on one review sessions with the Mentors, where each photographer is able to select a few images and discuss them in detail with the Mentors. This is a very educational experience, and one that is augmented by being able observe your fellow photographers work product and visions – often quite different from your own visions even though we all shot the same scene.
Bottom line: you simply CAN NOT attend one of these workshops and not return home a better photographer!
Finally, I can't say enough about how well coordinated the entire workshop was. Every detail was attended to, and even though conditions may have changed necessitating changes to the itinerary – adaptations were seamless, and we never "missed a step"! Kudos to the Mentor Series Workshop staff!
Gary Gustin