Mentor Series: Maine
The best images from our trek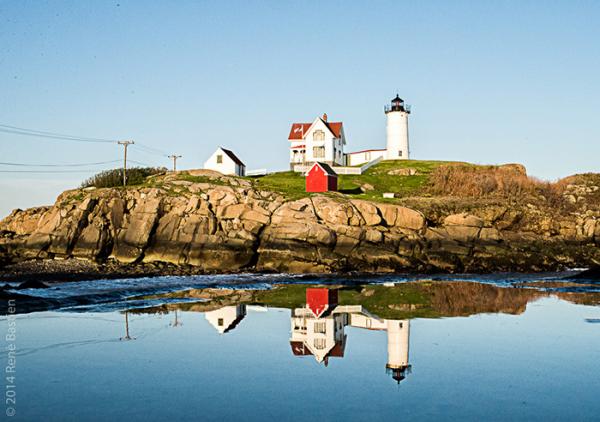 We had a terrific three days in Maine with a very congenial group (who consistently showed up on time!) and two great mentors: Bill Durrence and Reed Hoffman. The range of shooting locations that had been selected, along with intriguing changes in the light as Maine offered up classic New England spring weather, provided a great variety of photographic opportunities, enhanced by the advice and assistance provided by our mentors.
On Day One, after an interesting and informative introductory session, we headed to Portland Harbor and a trip on the Wendameen, an old wooden schooner. The weather cooperated, as did one of our crew members, who took on an impromptu modeling assignment. From Portland we headed to Old Orchard Beach where the incoming clouds created an appropriately gloomy atmosphere to photograph the old pier, the amusement park (which was not yet open for the season) and a range of beachgoers braving the elements. We closed out the day at the Portland Head Lighthouse. Although we could not experience the sunset, the overcast conditions offered some great opportunities for time exposures and other evening shots.
Day Two welcomed us with rain. However, this simply created an interesting atmosphere to photograph fishermen and the surrounding environment at Great Pond. It also gave Bill and Reed the opportunity to advise us how best to keep our equipment dry (think hotel shower caps and washcloths!) By the time we returned to Portland Harbor for a shoot with lobstermen, the sun had re-emerged and made for a great experience at the Marina. For many of the group, the highlight of the trip was the visit to Nubble Lighthouse in the late afternoon and early evening. We enjoyed fantastic light and a great variety of shooting opportunities – enhanced by the mentors' decision to delay our departure until well after sunset to take advantage of the subsequent light.
Day Three saw us in the bus at 4.15 am heading to Two Lights State Park where we enjoyed a great sunrise at a wonderful coastal location. The trip wound up with the second of two very useful critique sessions (one with each mentor) and the final slide show.
I am now looking at the Mentor Series upcoming schedule with an eye to my next trek.