Mentor Series: Kentucky
The best images from our trek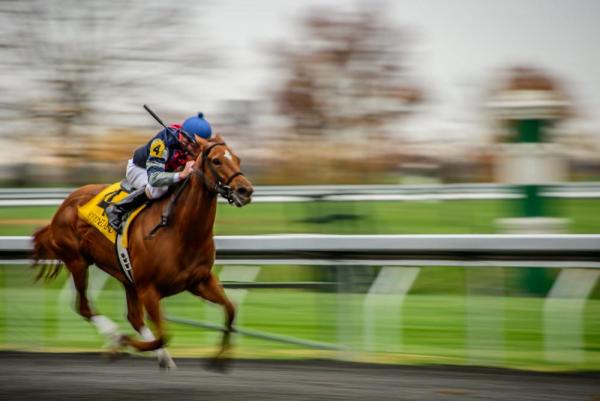 Lexington Kentucky Trek, led by Popular Photography's Mentor Series with professional mentors Dan Cox and Dave Black, was all we had hoped for and then some. Our first day at Keeneland Race Track provided perfect weather for some exceptional photographic work by the attendees. Dan and Dave led their groups to the most advantageous spots for successful action shots. They also challenged us to work on developing panning shots of the horses and riders. That challenge was more difficult than it looked but everyone gave it their best effort.
Day 2 took us back to Keeneland for an early morning shoot, where we found a misty rain, colder weather and wind which resulted in another excellent learning opportunity. Like Dan said, "The sun does not always shine." Following our time at Keeneland we headed to Buffalo Trace Distillery, the oldest distillery in Kentucky. Our tour guide knew his history and he provided many interesting facts and details about the distilling process. The facility wore its history proudly and the old buildings provided a storehouse of interesting items for those with a love of architectural detail.
Our next stop was a Shaker Village full of colorful trees. Their orange, red and golden yellow leaves provided many opportunities to enhance an already interesting site. We arrived during a festival featuring many areas of focus for children of all ages. Beautiful dogs, birds, singers and delicious food kept everyone busy capturing each detail. The buildings were plain on the outside and full of amazing detail on the inside providing much to see and little time to take it all in.
A private tour of Three Chimney Farms was our last stop Sunday morning. This residence for active thoroughbreds let us see just how much work goes into the care of these magnificent animals, and they even brought out some of the famous inhabitants. In one barn they were even vacuuming one of the horses! The horse thought he was having a massage because he clearly loved the process.
This trek was enjoyed by all from beginning to end and as always, we left with our heads full of new photographic knowledge, new photo friends, and our bodies worn out. It doesn't get much better than that.