Mentor Series: Greece
The best images from our trek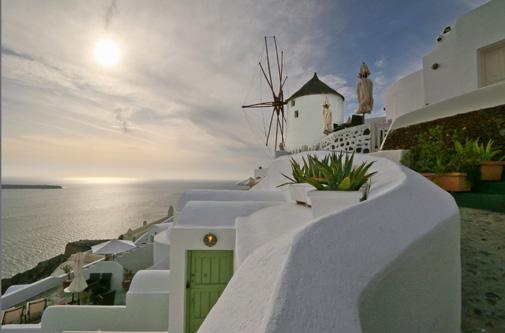 Greece has been at the top of my bucket list, so it was with great joy when the Mentor Series announced a May trek to this country. Mentors Dave Tejada and Layne Kennedy put the frosting on the cake for the trip, both having a great rapport with trekkers. The trip started in the heart of Athens, where we had a city tour which included the one and only Parthenon. It was best captured at night when lit; an advance scout was done at a local restaurant to set up tripods and shoot away for the perfect shot.
From Athens, we headed north to Meteroa – a fantastic place of rock monoliths that in its heyday had 24 monasteries built into and on top of the rock pinnacles. Six remain today and are still active. We arrived midday and did the normal of lunch and hotel check-in with the plan of heading out for evening light. This plan lost its punch with the onset of very rainy skies. We're not talking a light drizzle, but a good pour of water from heaven. We moved around and did our best in the conditions, then, miracle of miracles, the rain stopped. We quickly positioned ourselves atop a spectacular view of the rocks and valleys below and then the sun blessed us with shafts of amazing light. Never have I seen photographers scramble so fast to get their gear set up and start shooting. It was crazy – people yelling with pleasure as the magical light danced about. David Tejada expressed it best when he raised his arms and screamed out "I'm so, so happy", then pounded on his chest in gorilla fashion. We hit the same area at sunrise to be rewarded again with some sweet light, followed by breakfast and a walk through some local villages, and then it was back to Athens.
Next, we boarded a high speed ferry for a 5 hour ride to Santorini. True to all the photos you see of this island, it's basically a sea of white houses accented with blue. Then it was off to Oia via the local bus Now Oia is the cliffside village where all those postcard shots are created. This steep little gem of a village oozes of charm and a bumper crop of tourists, but in typical photographer fashion, we muscled our way into the sweet spots. Our second glorious day in Santorini, we once again hopped the local bus and headed inland to the village of Pyrgos, which was pleasantly devoid of many visitors. It seemed many of us were intent on following the town priest as he scurried about the rocky paths; some of us managed to get "the shot." I think all photographers are guilty of "odd" behavior when trying to capture the perfect image.
Our final stop on the Greece trek was the island of Rhodes, almost a stone's throw from the mainland of Turkey. The island is dominated by a medieval city complete with streets full of vendors with local Greek goods. Rhodes proved a nice island to capture both sunrise and sunset – we were all of a 10 minute walk from the water, so many of us found our way down to photograph windmills in the early morning light, or capture the colorful waterfront well into the evening. Our trek ended with everyone sharing some of their favorite shots from the treks, and as always, there were some creative and captivating images. It is always hard to part with new friends that share a passion for the camera; we will gather again at another destination – it is always this way.