Mentor Series: Dubai
The best images from our trek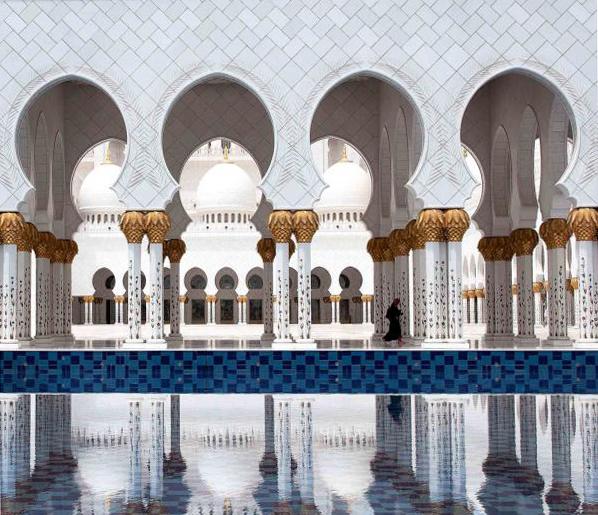 Wow!! Everything about this trek was incredible. The location was exotic, unique, and vibrant; the mentors and staff were terrific and tireless; the other trekkers were great traveling companions; and the arranged events and shoots were awesome.
Our initial flight in an Airbus A380 and arrival at the hotel with its floating infinity pool overlooking the towering residences of the Dubai Marina were an indication of the new sights and experiences we would encounter in the next five days. Usually in each trek there are one or two events or shoots which become the highlight for the trekkers. On this trek we had numerous highlights all of which resulted in not only wonderful images but also vivid memories.
During the trek we shot from the tallest building in the world, ate dinner in a Dhow while cruising on 'The Creek', went bouncing over the sand dunes in all-wheel drive vehicles, toured the souks in old Dubai, swam in the Indian Ocean, and had dinner, bedouin style, in the desert.
The trekkers were an incredible group and ready to make the most of being in a new and interesting place. Everyone participated in an optional excursion to see the Grand Mosque in Abu Dhabi, which was one of our highlights. The beauty of the architecture, the colours, and the decor, made it one of our favourite shooting locations. Our final day started with a balloon ride over the desert at sunrise and provided a unique and magical opportunity to capture the lights and shadows of the desert during the short period of golden light.
Michael Clark and David Tejada were our mentors and were available throughout the trek to provide suggestions, critiques, and expertise. They made all of the trekkers, regardless of experience, comfortable seeking advise – whether about their using their equipment, composing a shot, or processing their images afterwards. Thanks not only to Michael, David, and Erica, but to all the participants in Mentor Trek Dubai 2012 for a fabulous experience.