Mentor Series: Colorado, Rocky Mountains
The best images from our trek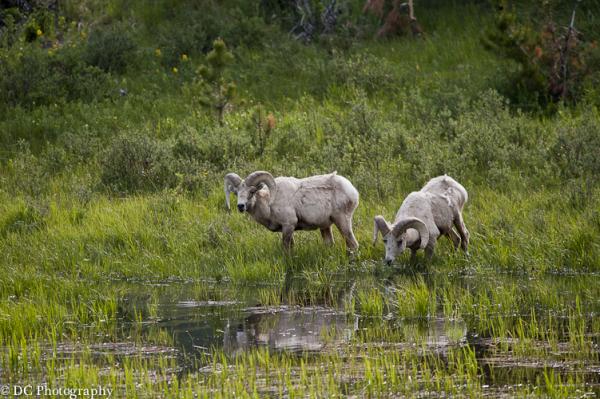 I flew into Denver on a crystal-clear Thursday and gathered with my fellow trekkers to begin our Rocky Mountain adventure. The group represented the "best of America"…New York to Chicago to San Diego, New England to New Orleans, Tennessee to Texas, even Alaska! We boarded our bus for an evening shoot of the Denver skyline with Michelle Cast and our mentor, Layne Kennedy. Layne was warm and welcoming as well as talented and instructive. He and Michelle got us off to an enthusiastic start as nature provided us with great clouds, a hawk and some lightning, and Denver did its part with a ferris wheel, a photogenic motel and even some fireworks! We "painted with light" in a nearby field of wildflowers and thanks to Layne's direction were able to use this technique with the city lights as well, a boon to several of us who were traveling without tripods!
Friday started with intros, instruction, and an inspiring slide show of Layne's work. Off we headed to Peaceful Valley Ranch in Lyons where we photographed horses, barns and ranch life. The cowboys (and cowgirls!!) were right out of central casting and the combination of natural light and the mountain setting were too good to be true. We were treated to authentic western barbecue and explored the ranch some more after lunch. Sweeping vistas of the Continental Divide capped off our visit and we moved on to nearby Eldorado Canyon for a late-day shoot of the cliffs and of rock-climbers in action before making our way to Boulder for the night.
Saturday gave us another picture perfect day as we set out early for Rocky Mountain National Park where we shot elk and longhorn sheep and even a bear…with our cameras, of course! While some of the group hiked up to Alberta Falls, others explored nearby Bear Lake and still others…well, in the end we didn't lose anyone…permanently, that is. After lunch in Estes Park we ascended above the tree line which allowed us to look down on the Rockies, take in breathtaking views and to frolic in the snow like little kids…Christmas in July!?! Finally, invigorated and exhausted, we returned to Boulder where Layne spent valuable time with each one of us, reviewing our images and giving us constructive criticism and loads of encouragement.
Finally, on yet another right-out-of-a-postcard day we left Boulder for Colorado Springs, Pike's Peak and the red rocks and incredible formations in the Garden of the Gods. The spectacular views, natural wonders, rock-climbers and even the tourists provided endless opportunities for unique photographs. We convened back in Denver and while we had final reviews with our ever-patient and energetic mentor, Michelle produced a slide show of our submitted images that inspired admiration, applause and gasps of amazement. Reluctantly we exchanged hugs and thank-yous with Layne, Michelle and one another, along with promises to share images and to meet again on future treks.