Mentor Series: California 2015
The Best images from our trek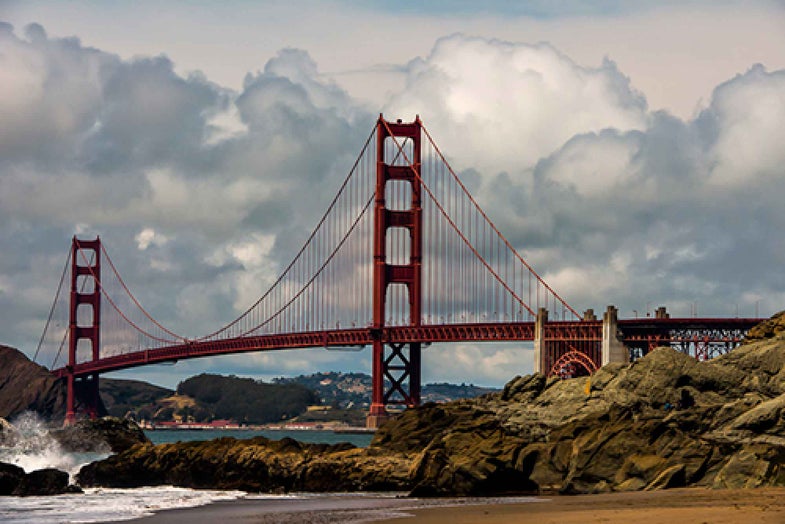 The California Mentor Trek opened with introductions and setting of expectations for the next few days. David Tejada, our Mentor, had put together a slide show highlighting images from the many different areas that we would be visiting. David let us know what time we would be there and what to expect from each location with a focus on lighting, lens selection, etc.
After this introduction we broke for lunch and the headed to our first location, the Golden Gate Bridge! Weather and Clouds were perfect for our views of the Golden Gate Bridge. We were able to photographed this iconic landmark from many different vantage points that included: Baker Beach, Fort Point National Historic Site, Battery East, Golden Gate Vista Point and for sunset we shot from the Marin Headlands. This was where learned about "Fn button 5" which Nikon had installed on David's camera. It sure made great bridge photos easy.
The next day we headed to Muir Woods where the light was slightly overcast and that allowed us to enjoy the even light on the majestic trees as we walked around a nice loop trail. After lunch and checking into our new hotel in Monterey, we had our first review with David and all learned how to "see better" for later photo opportunities on the trek. Afterwards we drove to Julia Pfieffer Beach State Park to photograph McWay Falls. On the drive back we pulled off at the iconic Bixby Bridge for sunset and the bridge at night.
Point Lobos was next and we spent some time at the Whalers Cabin just as the park opened and also took our group photo there. The rest of our time there was spent on our own taking photographs of the surf, wildflowers, shells, rocks, trees, sea otters and deer.
After more critiques and lunch we made a quick visit to the Carmel Mission. We then travelled south along Hwy 1 for a nice hike at Garrapata Beach SP near Soberanes Point. The Mentor Series chose a beautiful hiking trail that takes you along the Pacific where the wildflowers are blooming and set against rock formations with the waves crashing into them. From there we traveled further south to see the Point Sur Lighthouse as the clouds were breaking up. The evening sunset was spent at Garrapata Beach also at Garrapata SP, photographing the Pacific and some incredible rock formations.
After a very full day of photography we readied our images for our final critique and the group slideshow. The final slideshow was very interesting due to each participant's different vision. It was amazing to see how each of us "saw" all of the different areas from different artistic perspectives and came away with startling different photographs of the same area. Each had their own unique vision that benefited from David's critiques given each day.
Afterwards we boarded the bus for the drive back to the SFO airport, said our goodbyes and hoped we would see each other on later Mentor Series trips.