Landscape Is a Free Web Service That Sizes Photos For Any Social Media Channel
It supports Photoshop, Twitter, Instagram, and others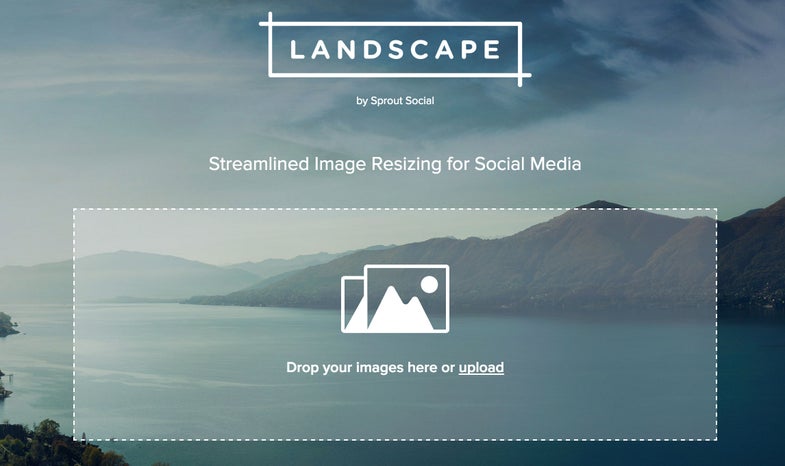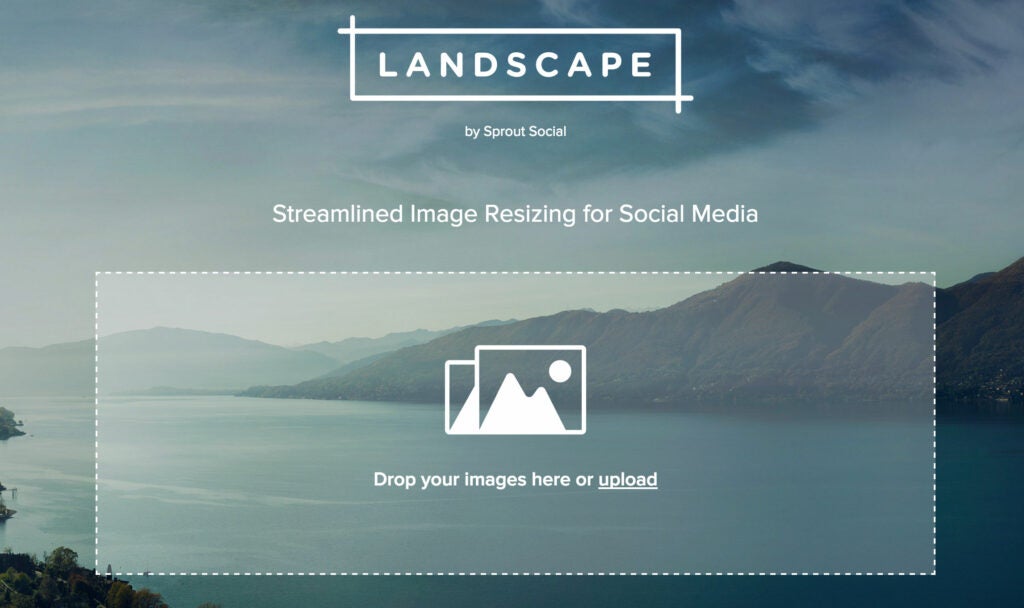 There are a lot of social media channels photographers keep up with at the moment. Instagram, Facebook, and Twitter are just the start, and every one has its own set of preferred standards when it comes to posting photos. Now, the social media management service Sprout Social has introduced a new, free web service called Landscape that will automatically size your photos to optimal dimensions for whichever service you prefer.
Landscape currently supports Twitter, Facebook, Instagram, Linked In (who is sharing photos on Linked In?), Google+, Pinterest, Youtube, and a suite of custom sizes as well. The interface is actually really elegant. You can even upload one image and have Landscape spit out one of each image size so you'll always have what you need from a specific image.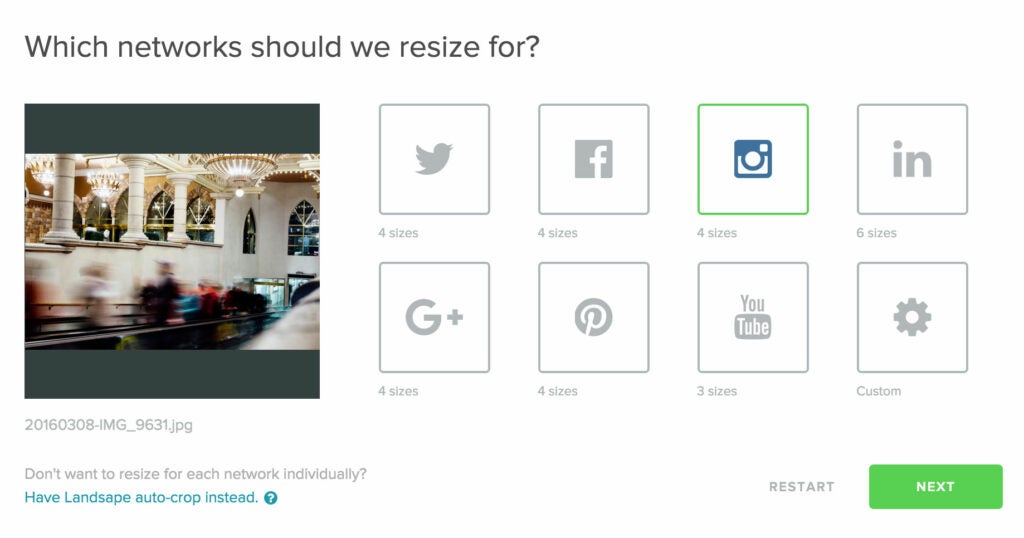 Yes, of course you could export your own appropriately-sized photos from Lightroom, Photoshop, or whatever else, but this is so quick and easy, I could actually see myself using it from time to time. For someone who is still learning the ins-and-outs of photo editing, it could be extremely helpful.
I looked through the terms of service and I didn't see any blatant rights grabbing, which can sometimes happen with web services like this.
Click here to try it out.