Kickstarter: Valleret Photography Gloves Are Made For Winter Sports Shooter
Convertile finger hoods and a zippered SD card slot make this sound promising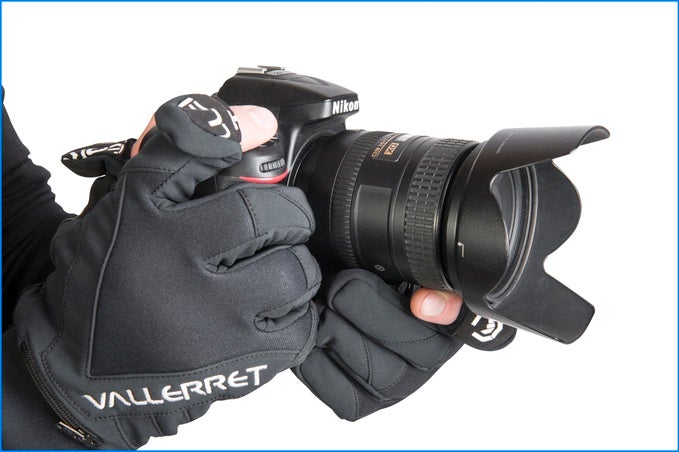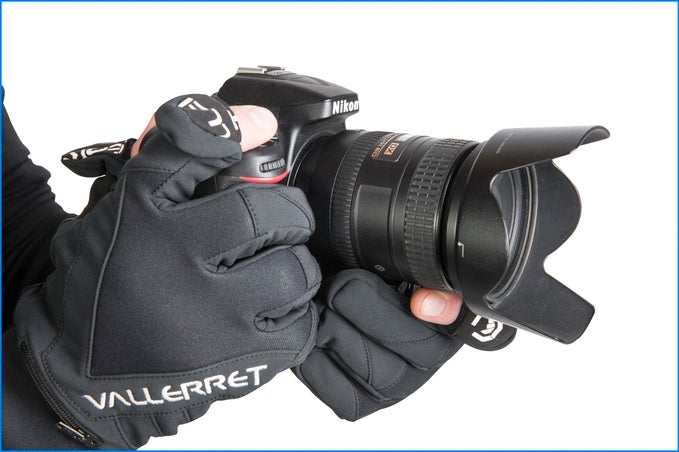 Shooting winter sports can be a tricky thing. Gear fogs up, batteries die quickly, and flying snow seems to have an undeniable attraction to lenses. But maybe the worst part is trying to decide between freezing cold hands or trying to operate a camera while wearing bulky gloves. This Kickstarter for the Vallerret Photography Gloves hopes to solve that.
Photography gloves aren't a new concept. You can order them from several companies right now, but the idea behind the Vallerret gloves are that they're actually meant to be competent for winter sports as well as photography.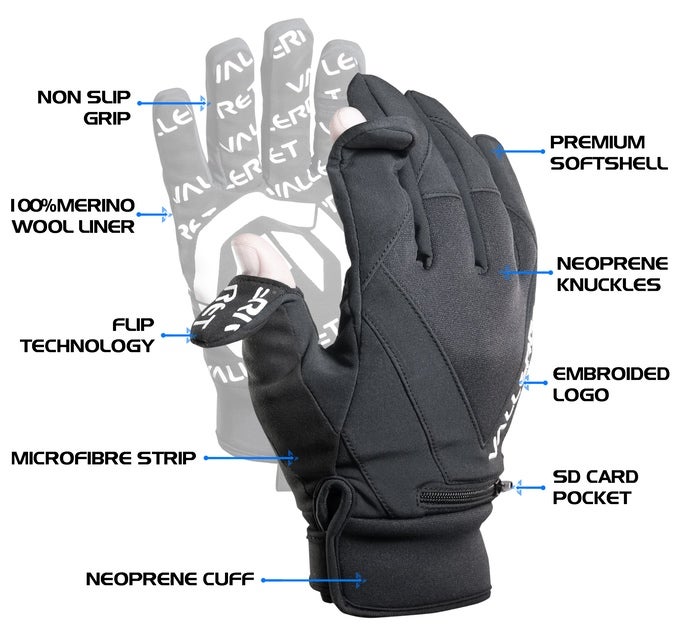 The thumb and the pointer fingers have hoods that flap back so you can actually touch the camera controls without the tricky layer of padding getting in the way. They have a soft shell with neoprene reinforcements at the important parts like the knuckles and the wrist cuff. The lining is made of merino wool, so they're warm enough for a whole day out.
In addition to the flippable finger hoods, there's also a microfiber strip built into the thumb area of the glove, which can help keep snowflakes and ice pieces off of the front element of the lens (though, it seems like that would be less and less effective as it gets wet). There's also a zippered SD card pocket, which seems like a great idea because taking off your pack to dig for a card in the snow can be just terrible.
With 27 days to go at time of writing, they're about half-way to their relatively modest funding goal. If you want a pair of the gloves, you can sign up as a backer for about $58 if you're super early or $64 if you're a little later. It's a bit pricy, but a good winter sports glove can be expensive already, so if these can pull double duty, it's all the better.
[Kickstarter post disclaimer: By posting about Kickstarter projects, we're not officially endorsing them, but simply sharing them. There's always a chance for a Kickstarter project to go wrong, so use your best judgment and back projects at your own risk.]