Jackson Hole asks visitors to stop geotagging shared photos to protect the landscapes
A different kind of environmental campaign.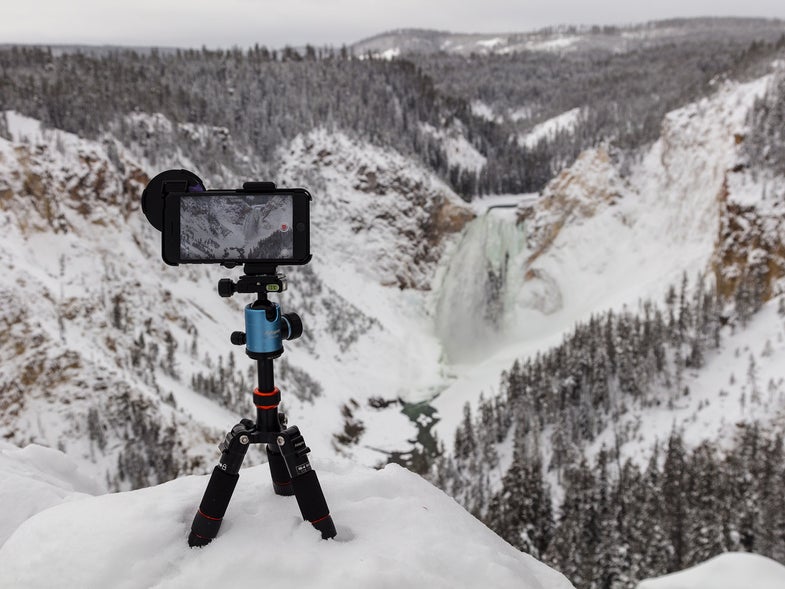 Instagram's geotag feature makes it easier than ever before to seek out beautiful locations for photographs, but there have been unexpected consequences. There have been numerous reports of overzealous Instagrammers trespassing on private property, disrespecting wild lands, or putting themselves in potentially life threatening situations just to get the shot. In some ways it's not even about making a beautiful image, but rather proving to your social media followers that you've done something they haven't. A new campaign in Jackson Hole is hoping to curb this type of behavior though.
The Jackson Hole Travel and Tourism Board is urging visitors to "tag responsibly" or not at all when sharing photos from the region to Instagram. The major takeaway from the campaign is that when someone captures something beautiful, tags the exact location, the massive crowds that follow can cause unintended harm to these delicate and wild lands. It's unrealistic that people will stop shooting and sharing images from these locations, but the thinking is that if they drop the geotag, it will make some of these areas harder to find and keep them wild for years to come. The tourism board has even created a generic location tag "Tag Responsibly, Keep Jackson Hole Wild" to make implementing the initiative a breeze.
Related: Head to the wilderness for better star photography
In many ways, this new initiative is a a digital extension to the Leave No Trace movement that was founded in the early '90s. While it's common knowledge that you shouldn't leave behind trash or mess with wild animals while enjoying the great outdoors, the harm of using a geotag in nature can be less tangible.