The iPhone 6S Ups Bumps the iSight Camera Up to 12 Megapixels, Adds 4K Video
Big upgrades for an important little camera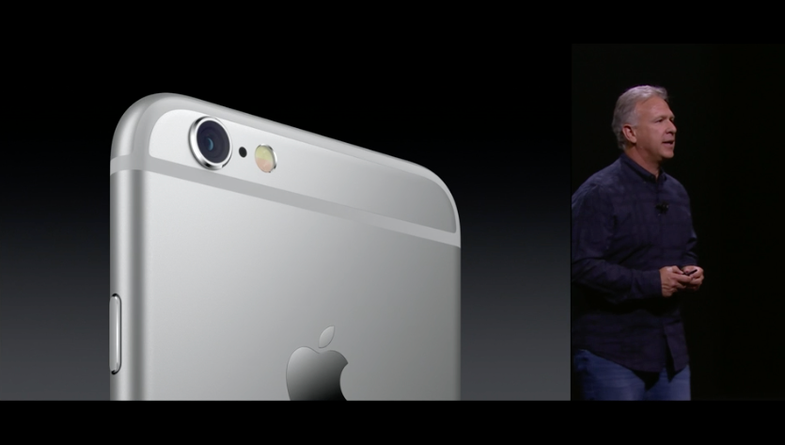 The camera is a big deal for Apple and their iPhone. In fact, one of their biggest ad campaigns of last year was all about photos that were "shot on iPhone." So, it doesn't come as much of a surprise that today's iPhone 6S announcement had a fairly heavy focus on the new camera and photography upgrades.
At the heart of the news is the new 12-megapixel iSight camera, which is a 50-percent bump from the 8 megapixel iSight that came before it. That seems like a crucial upgrade as the 8-megapixel number was starting to feel pretty dated. In addition to the new pixels, they have also added 50-percent more AF pixels on the chip, so focusing should be more accurate (at least in theory).
One of the other big announcements in terms of camera stuff is the fact that it now captures 4K video, grabbing each frame at a full 8-megapixel resolution rather than simply noting the difference between each frame. In theory, that could mean much larger file sizes, but we're interested to see how they're dealing with the change.
The front-facing camera has been bumped up to five-megapixels, and Apple seems to be leaning into the idea that it's primary use is as a "selfie camera." In order to further facilitate selfies, they have now turned the main phone screen into a kind of selfie flash that turns on extra bright and using adaptive color in order to make the pictures more flattering. It's a very clever idea, and one that Apple claims took a serious amount of work by the development team. However, it still feels like a bit of a waste when you remember all the wonderful things that can be achieved with an actual camera flash.
On the software front, the camera can now make panoramic photos that have a final resolution of up to 63-megapixels, and they have also added something called Live Photos, which captures 1.5-seconds of high-res video surrounding the moment when you take a still photo. It's a cool concept, but ultimately it's not new ground as other manufacturers like Nikon and even Nokia have been doing similar things for a while.
Ultimately, these could be very substantial upgrades for a camera that, like it or not, is one of the most important capture devices in the world at the moment.