Instagram Revamps Search and Explore Functions
Version 7.0 is now available for download for users in the U.S.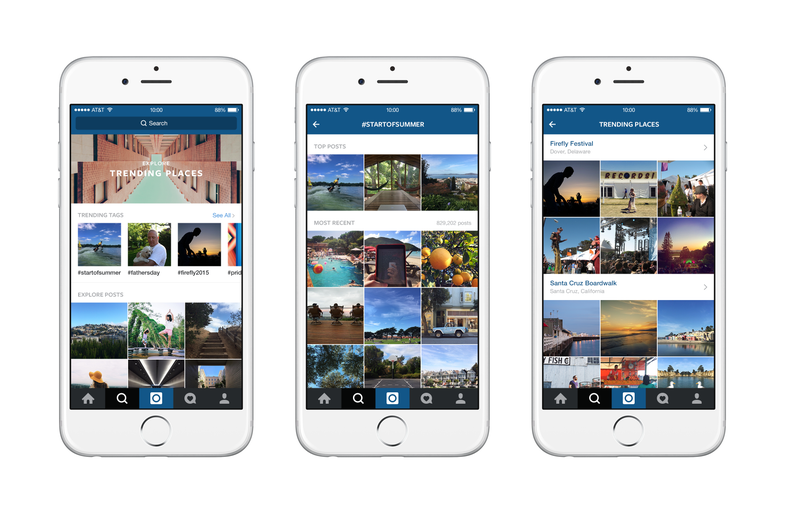 This morning Instagram made it a whole lot easier to search through the 70 million photographs that are uploaded every single day with a major overhaul to the search and explore functions.
The newly revamped Explore page showcases trending tags and places as well as a curated selection of profiles from Instagram's editors. The design on this version of the Explore page is certainly a lot cleaner looking and the selection of content displayed appears to be more arbitrary than before. The trending tag feature is both humorous and seems like it may be a useful way to curate images from in-progress events. At the time we updated #danzig was trending (it's his 60th birthday today) and so was #tongueouttuesday (a selection of dogs sticking their tongues out—which is a lot more fun than #transformationtuesday).
Right now the update is only available to iPhone and Android users in the United States, but according to Instagram will be coming to more countries soon.