Cheat Sheet Shows How to Size Images for Specific Social Media Uses
How big should your images be for a Facebook cover photo? Or a Google+ profile picture? Or a Twitter background?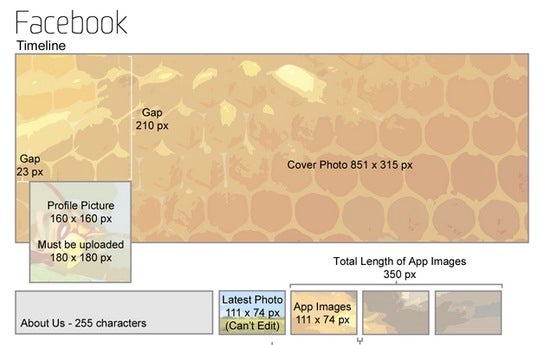 If you're a professional photographer, there's a pretty good chance that you've got your details plastered over multiple social networks. You've got a Facebook page, a Twitter account, LinkedIn, Google+, even a sadly neglected YouTube account for behind the scenes videos. But if you're trying to set up each of those accounts to look as good as possible, keeping track of the various sizes and formats your images need to be in can be a nightmare. Luckily, LunaMetrics has done the hard work for you.
This infographic shows exactly how big you need make your images to make best use of the major social networks. It's everything from header images to sponsored stories. It even mentions how many people are likely to see different areas of a Twitter background, due to screen resolutions.
If you have to try and keep your stuff looking as good as possible on many different social networks, it's a very useful resource. And even though it was created late last year, LunaMetrics seems to be regularly updating it, making it as up to date as possible.
Now, who wants to make a Photoshop action to resize everything automatically?
[via DPReview Connect]
Brought to you by the LunaMetrics blog.