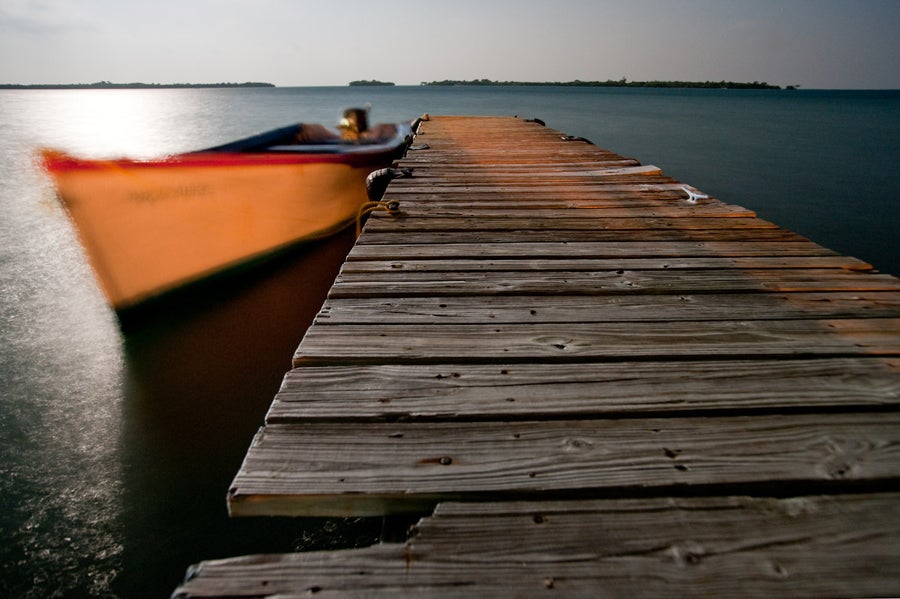 Brought to you By:

What drew you into travel photography?
It started when I began with Tamron nine years ago. Before that, I was a studio photographer doing product photography. Then I started traveling a lot. Little day trips here and there really got me interested in landscapes and nature.
You have a great deal of work from the National Parks, what is it that makes them so appealing to you?
It's the grandeur. There are so many iconic sites like Yosemite and El Capitan, but I love the little hidden spots that you find during a day hike in the parks. Plus, Everybody knows them and can recognize where you are, which kind of helps the viewer appreciate the images.
What do you pack when you head out into the park?
I try and bring as much as I can carry. My pack usually ends up weighing about 35-pounds. I carry two bodies and a pretty wide range of lenses. I always carry a wide angle Tamron SP AF 10-24mm f / 3.5-4.5 DI II Zoom Lens, a Macro (either the 60mm or the 90mm) an all-in-one like the Tamron 18-270mm f/3.5-6.3 Di II VC AF or Tamron 28-300mm f/3.5-6.3 XR Di VC AF and usually a 70-200mm. That covers all of my landscape stuff.
As all-in-one lenses get better, are they helping you consolidate your gear?
The all-in-one lenses are always in my bag now. I was on a trip recently and the weather forecast said it was going to rain all day. I took one camera body and a Tamron 28-300mm f/3.5-6.3 XR Di VC AF. It ended up clearing up right at sunset and it was amazing, so I was glad to have it.
How do you make the most of your travel days? Do you stop shooting when the harsh midday light shows up?
I shoot all day long. I do a lot of black and white and I found that I like the contrast of midday light because you get extreme blacks and extreme whites. Plus, if you shoot something like the Narrows, it's in a little canyon you need the sun to actually come in there. I usually get to sleep around midnight.
Do you shoot black and white film or are you shooting digital color and converting later?
I shoot in color, Adobe RGB and then convert later on using a combination of Nik Silver Effects Pro and Photoshop.
How do you decide when black and white will be more effective?
When I go out looking for things to shoot, I tend to see things in a tonal range rather than a color range. Unless it's really brilliant sunset or something like that, I'm looking at it in black and white first. As long as there is some nice contrast and some good separation of foreground and background, it can work.
Is there a place you want to go, but haven't had the chance yet?
Glacier National Park. Everything I have seen come from there really appeals to me. There are certain iconic scenes with the green lakes and the really sharp mountain peaks that look really amazing.
How big of a role do the people of an area play into your travel images?
I'm starting to do it more and more. For the longest time, I just wanted to highlight the landscape. Lately, I have been trying to add more of a human element to it. What I have been doing is using long exposures so the people end up blurry. I still do it sparingly. Sometimes having a person in the frame really just distracts from the landscapes.
Can you offer some advice for someone who is just getting into this kind of shooting?
The first step is being patient and looking at your composition. It's important to have a foreground, main subject and background that are all balanced out really well. A lot of people go to places like the Grand Canyon and go right to the rim. They shoot just the open canyon. It's beautiful, but they don't think to find the tree that has fallen down on the rim and using that as a foreground element leading them to the Canyon. They also might not balance it out with enough sky. Too often, I see people jump out, take the picture and move on to the next place. Making great pictures takes time.