Travel Photographer: Ed Heaton
This experienced shooter and teacher knows the value of being prepared.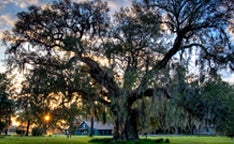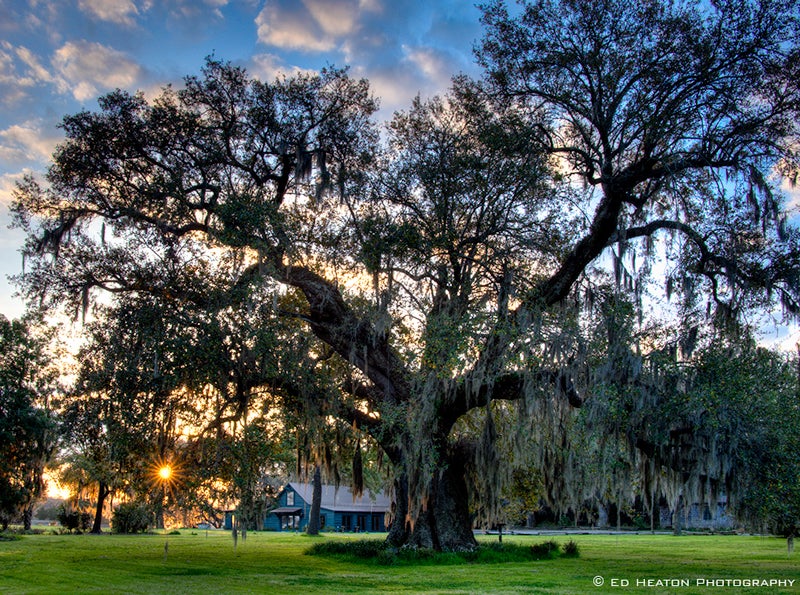 Brought to you By:

Ed Heaton spends his days shooting and teaching others to do the same in workshops that span the entire country. With all those frequent flyer miles under his belt, he knows a thing or two about how to make the most of your photos when you're away from home.
How did you get into professional photography?
** **I started out in high school and it was a nice fit for me. Eventually, I got away from it, though. Life got in the way. Then I got back into it and with the onset of digital, I could get instant feedback. I'm very technically oriented and it really made sense to me.
What is it that draws you to travel photography?
** **I like to get out. I live out in Lancaster, PA, which is the heart of Amish country, so I don't have the big mountains and grand landscapes that a lot of the guys have out west. I started going out and shooting barns and buggies and it escalated from there. Now I go all up and down the east coast trying to get what I want. I have been out west to the national parks, too. I love getting around.
Is there one place that stands out in your mind as your favorite place you have shot?
** **The Grand Tetons are my all-time favorite place to photograph. It was one of my first trips out west and when we landed, it was just gorgeous. It was something I was never used to living on the east coast. A close second would probably be the Great Smokey Mountains in Tennessee.
How do you pack when you're headed into the mountains?
** **People laugh at me, but I like to absolutely load up my bag. I have a pretty big backpack that I carry all the time. I only shoot Tamron lenses now, but I carry everything from fast primes like the 14mm f/2.8 IF to a super zoom like the 28-300mm F/3.5-6.3 XR Di LD. I'm looking for everything, though and I like to have everything that I need. It's getting harder, though. The airlines are really cracking down. I don't care how much they crack down, though; I never leave home without my tripod.
As zoom lenses got better, have they helped you consolidated a little?
** **I still carry a lot of primes, but I have added the zooms, too (laughs). But, I recently took an instruction group down to South Carolina and I shot the majority of the trip with a Tamron 28-300mm F/3.5-6.3 XR Di LD zoom lens. It did everything for me. It's very convenient, especially when you're walking around town. I'm very methodical about how I do things. I regularly use a tripod with a cable release. It may not be an f/2.8 piece of glass, but it looks just as good.
Your photographs of moving water look fantastic. What is your approach for shooting them?
****You want to get out on a nice overcast day. It's hard to make good water scenes in the bright midday sun. I use a slow shutter speed and a polarizer to cut the glare off of the water. A lot of my water stuff is actually shot while I'm standing in the creek. I don't stand on the edge a lot if I don't have to. I tend to shoot with a wide angle, mostly the Tamron 17-35MM F/2.8-4 Di LD now that I have moved to a full-frame body. A nice wide angle really helps exaggerate the scene. A lot of those creeks aren't nearly as big as they end up looking in the photos.
Have you ever dropped any gear in the drink?
****I sure have [laughs]. I can laugh now, but at the time I definitely wasn't laughing. I dumped a body and lens into the creek one year and it was tough to swallow.
What are some of the most common mistakes people make when they're shooting?
****A lot of people really don't look at a scene. They'll get to a spot, up comes the camera and they start firing off images. Many people just don't see the light and don't know how to capture it. They also won't work a scene. It's one shot and done, then they're on to the next place.
Do you tend to spend a lot of time trying to get specific images out of locations?
****I do. I'll do repeats. I may go to one place four or five times before I get the best light and the best location. I, like many photographers, have sat for hours in a scene just waiting for the light to be right. I have a stool that I carry with me so if I need to sit and wait for a scene, I'm comfortable.