How A Photo Becomes An Album Cover
Photographer Clay Patrick McBride discuses Kid Rock's Rock N Roll Jesus cover shot.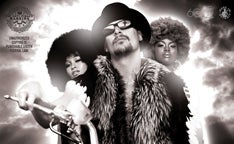 With only two days, a truckload of equipment, and over 20 setups to photograph, it's a good thing Clay Patrick McBride is simpatico with music-industry heavy hitters – and a fast shooter. A veteran of 50 or so album covers and a longtime compadre of Kid Rock, McBride knows what Rock likes and what makes him look good. But drilling down to the one image that makes it onto an album cover is a process filled with mock-ups and approvals. As Patrick Fong, the Atlantic Records art director on the project, says, "It's where art meets commerce."
To title an album Rock N Roll Jesus is a strong statement from the get-go, and it needed an image to match. The album concept, Rock's personality (a mix of Detroit blue collar and flash), and his appeal across a range of genres all needed to coalesce in a single visual. Photos made the rounds among Atlantic execs, Rock and his reps. Some came close but didn't make the final cut, deemed too country, too aggressive or too overt. Still, several have been put to use promoting the album.
The photo that rose to the top always stood out. Shot at Jesse James' West Coast Choppers, Rock looks strong but not threatening, at peace but powerful. With two ladies tucked behind Rock to complete the trinity, McBride gave a nod to a photo he'd seen of Jimi Hendrix flanked by two blondes. He calls Rock's album cover "sleazy, cool and beautiful."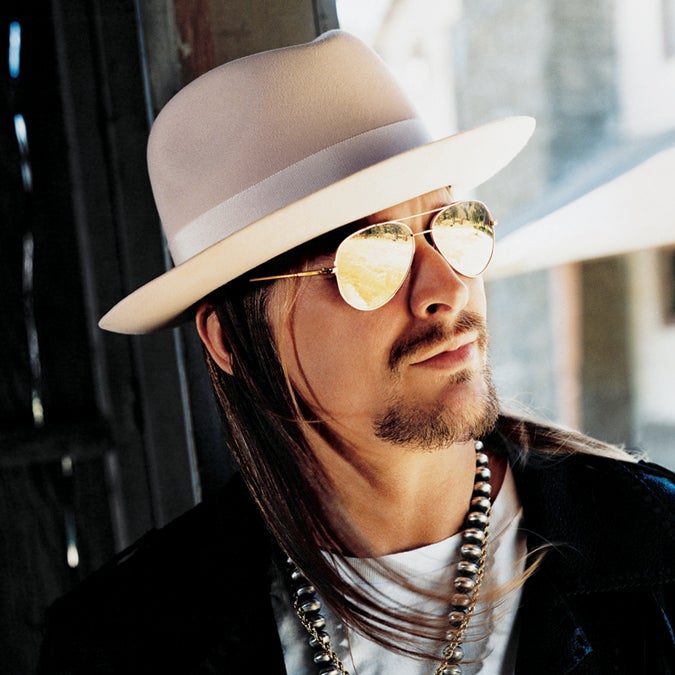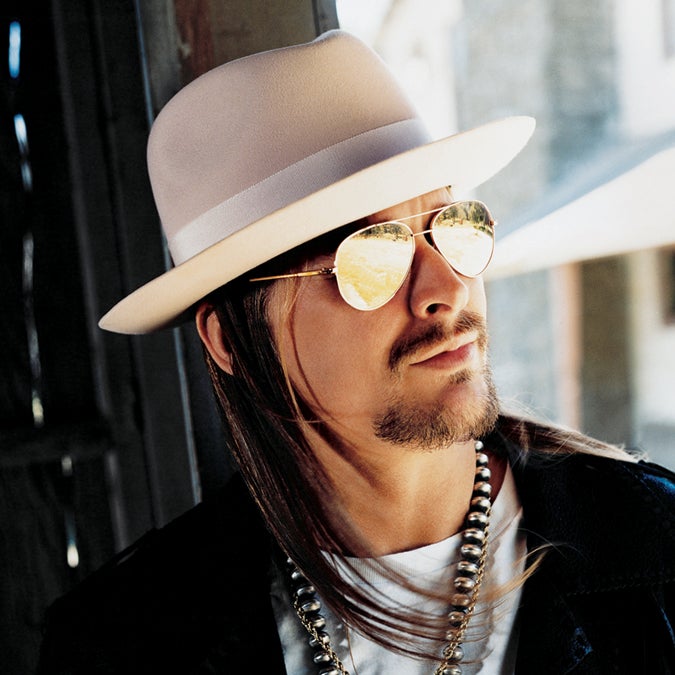 Rock-photo-1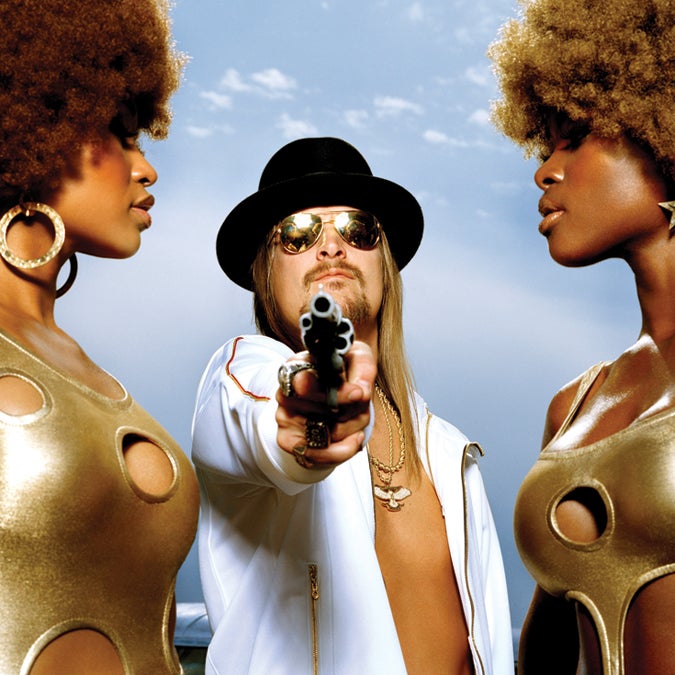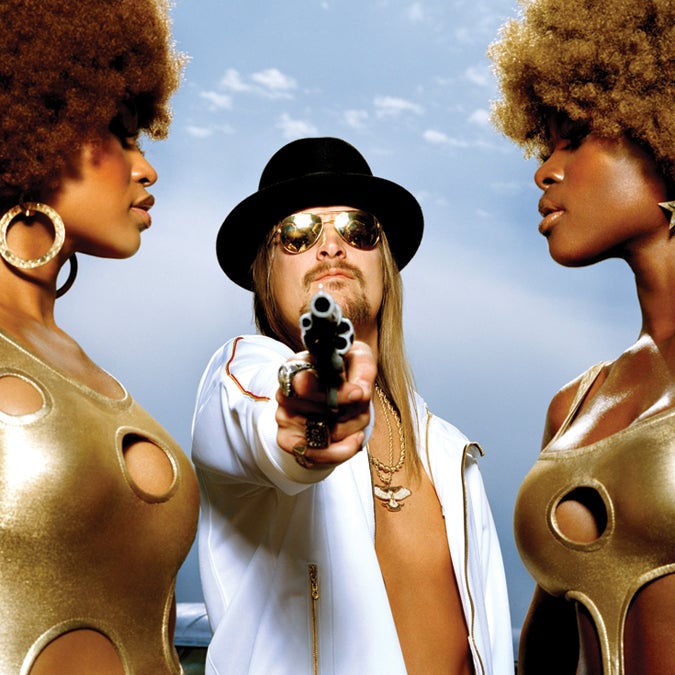 Rock-Photo-2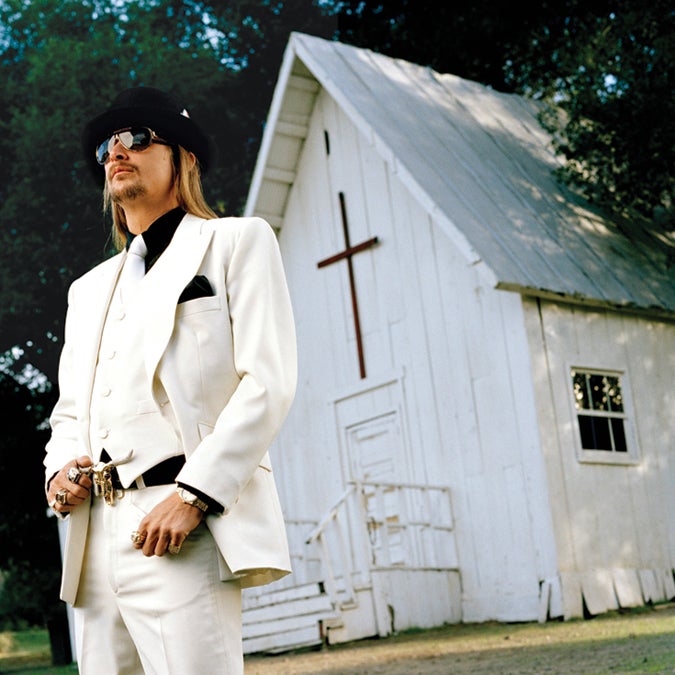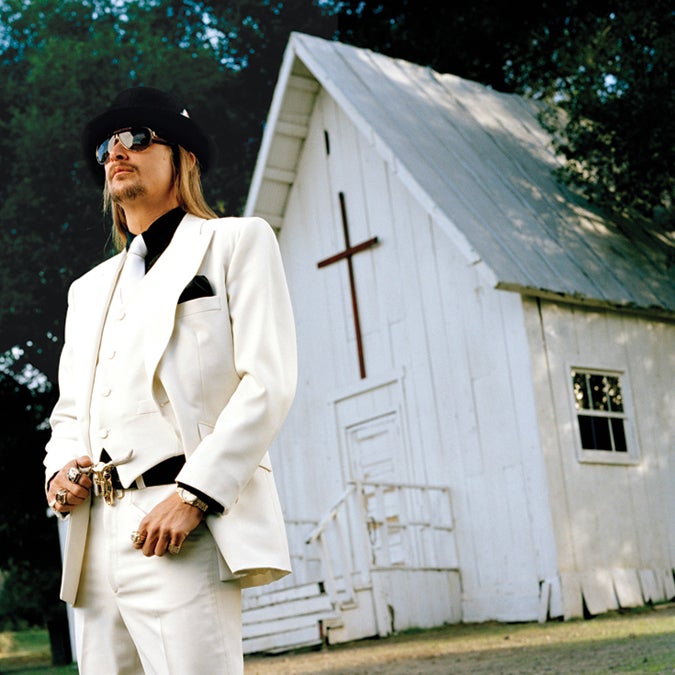 Rock-Photo-3