Where to Shoot in December
Where to go and what to shoot in December.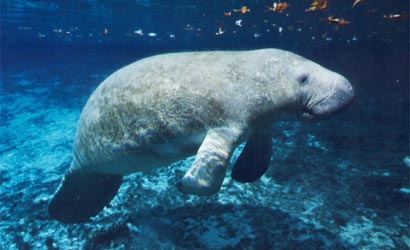 MANATEES
When: Throughout December.
Where: Crystal River National Wildlife Refuge, Crystal River, FL.
What: More than 250 of these slow-moving, giant mammals spend their winters in the warm waters of Crystal River. The refuge is accessible only by boat, but guides will point out manatee hotspots.
Tip: The best time to catch the manatees is from 7 to 10 a.m., when they venture out of the sanctuary to feed. Wade into the water, and wait for them to approach you.
For info: www.fws.gov/crystalriver; 352-563-2088.
BATTLE OF PRAIRIE GROVE REENACTMENT
When: December 2-3.
Where: Prairie Grove Battlefield State Park, Prairie Grove, AR.
What: Every other year, about 1,000 "living historians" recreate Union and Confederate armies, artillery camps, and medical setups at one of America's most intact Civil War battlefields.
Tip: The Union Army's hospital area gets crowded quickly after Saturday's battle. Get there before the battle ends for an up-close view of a wartime amputation.
For info: www.arkansasstateparks.com; 479-846-2990.
CHRISTMAS IN BETHLEHEM
When: Throughout December.
Where: Bethlehem, PA.
What: Officially dubbed "the Christmas City," Bethlehem, PA, has holiday charm written all over it. An 81-foot-high, 53-foot-wide electric star perched on a mountain twinkles over streets of 18th-century buildings lit by ornate streetlamps.
Tip: Some iconic shots of Bethlehem include the yellow beeswax candles and glass Moravian star ornaments, to commemorate the Protestant sect that founded the city on Christmas Eve in 1741.
For info: www.lehighvalleypa.org; 800-747-0561.
ELK MIGRATION
When: Mid- to late December.
Where: National Elk Refuge, Jackson, WY.
What: Elk begin their migration to the refuge in late October/early November, so by December the refuge is teeming with the world's largest wintering population of elk (up to 7,000). Moose, bighorn sheep, and bison are other common winter residents.
Tip: The herd is visible from the highway, but your best bet is to rent a sleigh when the rides begin in mid-December, and head out to the southern end of the refuge for closer views. Don't get too close, however; elk can be dangerous when threatened.
For info: www.fws.gov/nationalelkrefuge; 307-733-9212.