Tips & Tricks
Easy, inexpensive (even free!) problem-solvers from our readers.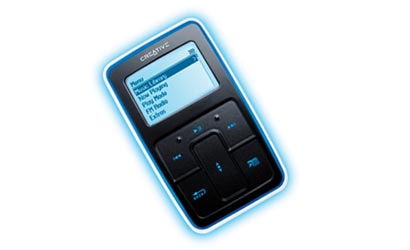 Double Duty
Many MP3 music players can also be used to store and transport photos. Using select camera cables, I can connect digital cameras from several makers to my Creative Zen Micro music player (8GB, $180, street), and their image files are transferred automatically.
Harris Cohn New Albany, OH
Wet victory
Need to shoot in the rain, but don't have a cover for your camera and lens? The sleeve from an old raincoat may work well. I cut the sleeve off my child's yellow slicker, and it worked great because the sleeve had an elastic cuff that grips the lens barrel. In fact, I liked it so much that it's found a permanent place in my photo tool kit.
Rod Sproule Via e-mail
Contact manager
Need to clean battery, lens, flash, or other metal contacts that have surface oxidation degrading contact? Forget about pencil erasers and their messy rubbings, or lemon juice that can drip into inconvenient places. Instead, use a suede brush from your local shoe store. The soft brass bristles, designed to gently raise suede nap, will delicately abrade the surface of any contacts-without overdoing it. Plus, they're small enough to carry easily in your bag or vest.
Shawn M. O'Regan Miami Beach, FL
Got a tip, trick, or technique? E-mail it to us at PopTips@hfmus.com. Readers whose tips we publish will receive a special-edition Popular Photography & Imaging Tamrac Photo-Video 1 Model 5201 camera bag. See this SLR-sized bag at www.PopPhoto.com.