Great camera straps for every type of photographer
Keep your camera safe and ready to shoot.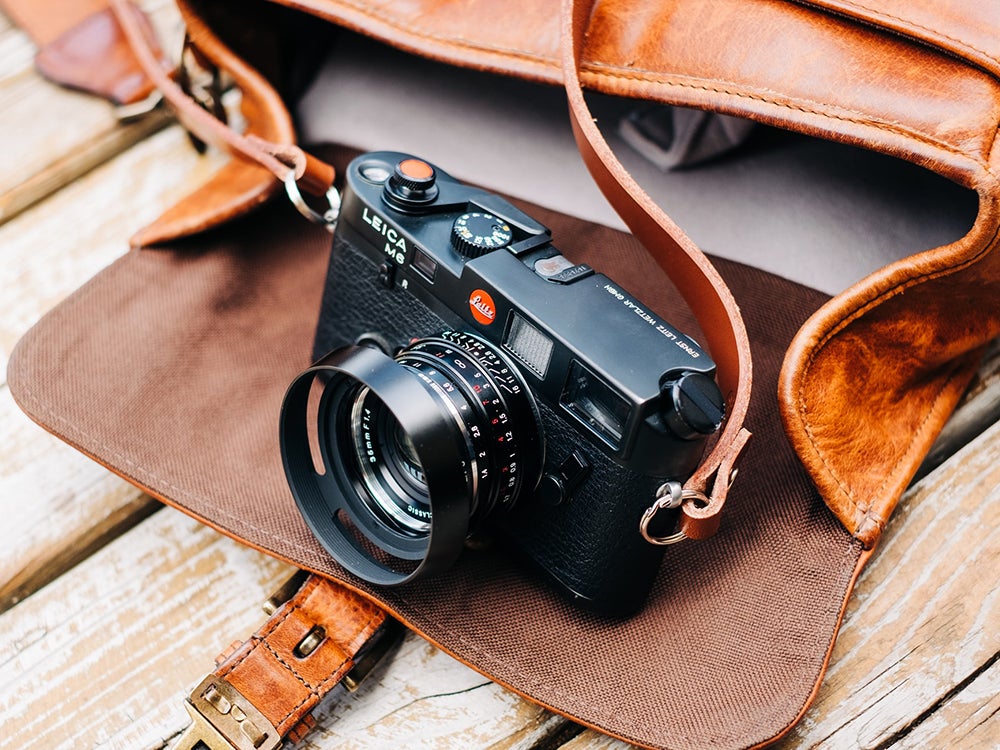 We may earn revenue from the products available on this page and participate in affiliate programs. Learn more ›
When it comes to picking a good-quality camera strap, we're spoiled for choice. There are traditional straps, slings, wrist straps, and harnesses, and each of them can be made of cloth, canvas, nylon, or leather. These straps strike the right balance between comfort, function, and style.
PeakDesign Slide
The PeakDesign Slide is an incredibly versatile option and an industry favorite. Made of padded nylon webbing, it can be used as a sling, neck strap or shoulder strap, with little design touches that keep it comfortable and secure no matter which you choose. The strap attaches to your camera using PeakDesign's unique Anchor Link system, and can be adjusted quickly and easily using either of the two aluminum quick-pull handles. Pick one up to find out why everyone loves this strap so much.
Ona Presidio
The most fashionable option on our list, the Ona Presidio is a gorgeous neck strap made of soft, full-grain leather that feels as good as it looks. This stylish strap is padded with neoprene to keep your neck comfortable on long shoots, and two sets of chrome buckles allow you to adjust the drop length anywhere from 24 to 29 inches. Just keep in mind that it's only rated for 6lbs, so it's not meant to carry your Canon 1D X Mark II and 70-200mm f/2.8. The Ona Presidio available in a variety of finishes, including a more affordable version made of waxed canvas, but our top pick is the Antique Cognac leather.
HoldFast Money Maker Harness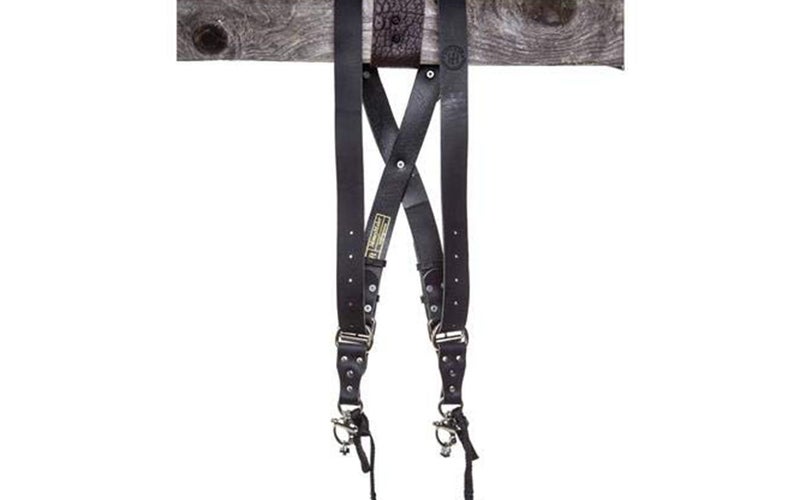 The HoldFast Money Maker harness is the ideal option if you're shooting weddings, events, or photojournalism. Stylish enough to be worn with dress clothes, the Money Maker is nevertheless incredibly versatile and built like a tank. Its vest-like build lets you comfortably carry two cameras at once, keeping both securely attached at multiple points. You can even attach a third camera using an optional camera leash and the full-size version features D-rings so you can keep additional accessories within easy reach.
Blackrapid Breathe Curve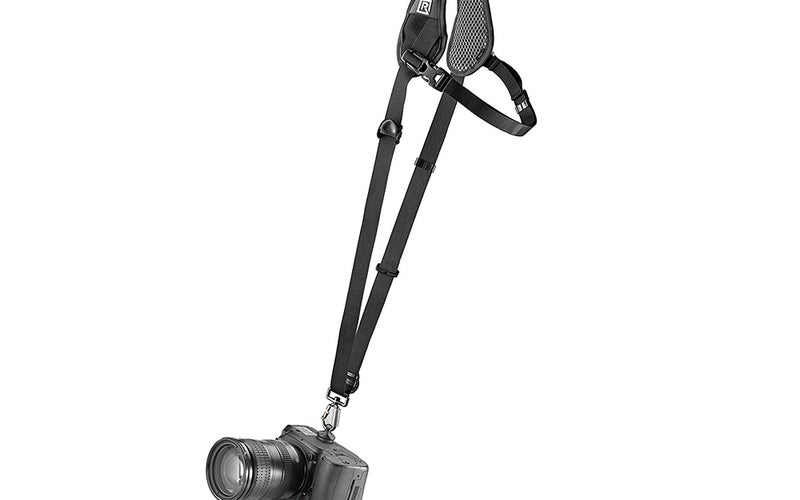 The Blackrapid Breathe Curve can't compete with the Ona Presidio or HoldFast Money Maker in the style department, but it'll take on any strap out there when it comes to comfort. This cross-body sling-style strap features a 1.5-inch rubber-molded pad that sits on your shoulder and a clip for your camera on the other end. The camera itself attaches securely via the tripod mount using an FR-5 Fastener, and spring-loaded bumpers on the strap can be adjusted to limit camera movement. If you split time between two cameras, buy the version with an extra fastener so you can quickly attach either cam to your Breathe Curve.
Custom SLR Glide One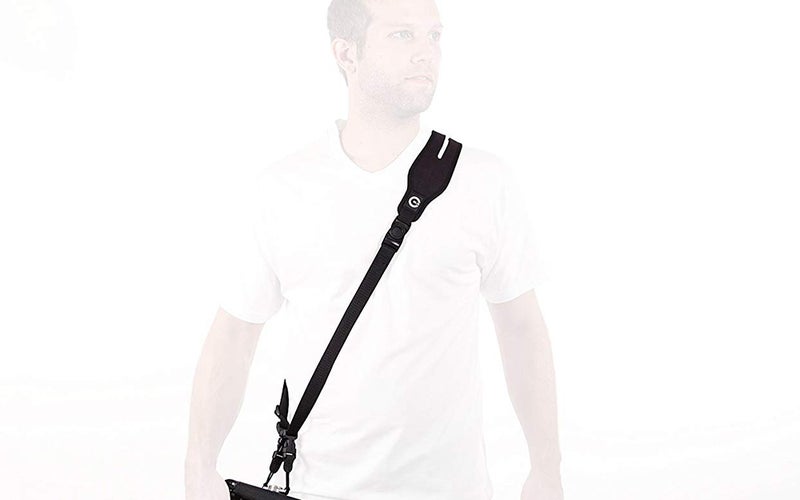 In many ways, the Custom SLR Glide One is a more affordable version of the Blackrapid Breathe Curve. It's a cross-body sling with a comfortable neoprene pad on the shoulder side and a swivelling C-Loop Mount that attaches to your camera's tripod mount on the other. The camera glides smoothly up the strap on a quick-release buckle so you never miss a moment, resting comfortably at hip level when not shooting.
Ona Kyoto
Made out of leftover full-grain leather from the material Ona uses to make its camera bags, the Ona Kyoto is a waste-not want-not wrist strap. This padded, suede-lined leather strap is meant for kits up to 6lbs, keeping your mirrorless camera or small DSLR kit securely attached to your wrist using a steel key ring clasp. It's not as functional as a traditional strap or sling, but it'll keep your camera close at hand.
PeakDesign Cuff
PeakDesign calls this low-profile wrist strap can't quite match the Ona Kyoto in terms of elegance, but the PeakDesign Cuff is more versatile, stronger, and cheaper. It attaches to your camera using PeakDesign's V4 anchors, which are rated for up to 200lbs, and a magnetic clasp allows you to cinch the strap around your wrist for added security.