Video: How Do You Rescue a Camera Covered in Ice?
An attempt to revive three DSLRs that are totally covered in ice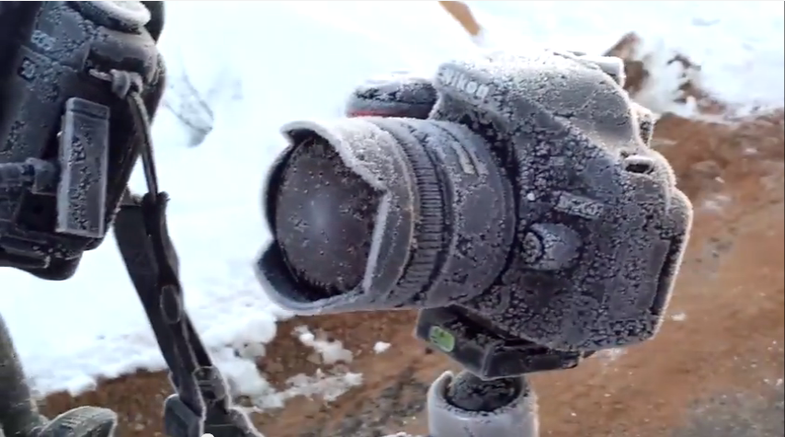 Winter time provides some unique photographic opportunities, but the super cold weather can also provide some serious challenges, especially when it comes to gear. The folks at SLR Lounge took the time to try and rescue some DSLRs that had been left out to shoot time lapse footage and, in doing so, had gotten almost completely covered in ice.
The three cameras in question are: A Canon 5D Mark II, a Nikon D5200, and a Nikon D5300. Obviously, the Canon is a much higher-level DSLR in terms of weather sealing, so you'd expect that one to do much better in these environments.
The video shows the rather painstaking process the photographer goes through in order to try and give the cameras their best chances for survival. There's a lot of smart info in there, too. Letting your camera warm up slowly, for instance, is great advice because you don't want an abundance of ice turning into water and rushing inside your camera. Using a brush to clear the ice as it thaws also seems to be very effective.
In the end SPOILER ALERT even the lower-level camera survives thanks to the careful cleaning. But, if you're going to be bringing your cameras into extreme temperatures, it's worth taking some extra caution to make sure that moisture doesn't claim the life of your gear.