Kickstarter: LensRacks Wants to Organize Your Gear
Have a lot of camera gear kicking around? This rack wants to help you organize it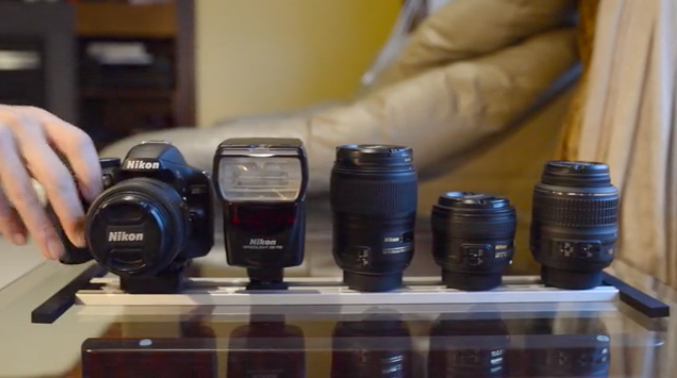 There is camera stuff all over my office and it's getting a little out of hand. Apparently other photographers also have that problem, because the LensRacks kickstarter wants to help us organize it.
The concept is pretty simple. There's a metal rail with adapters slid into it. There are adapters to hold lenses, flashes, and even camera bodies in a nice, tidy line. They make them for both Canon and Nikon lenses, and each lens holder is labeled, so you can put the right lens in the right spot.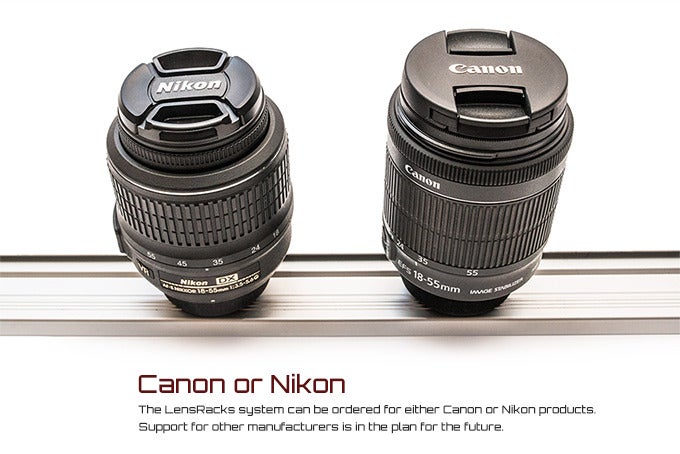 The cheapest Kickstarter backer level is only $25 (Canadian) and it gets you a single rail and a variety of adapters. For 37, you get two rails and more adapters, and $49 gets you three rails.
It seems like a handy way to organize gear if you're working in a small studio or at your home, though, it's not of much use if you're traveling a lot. Still, it would probably help me gets some of this office clutter under control. What do you think?