Photokina 2014: Camera Gear Exploded and Exposed
See the new Photokina gear from a new perspective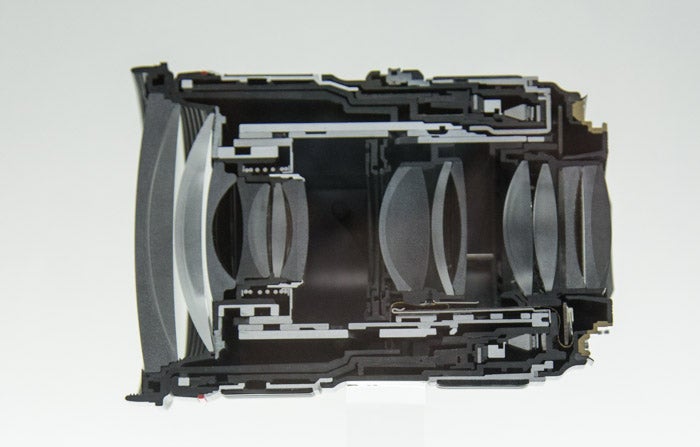 We may earn revenue from the products available on this page and participate in affiliate programs. Learn more ›
For many photographers, our gear becomes like body parts. It's forever attached to us and we know how it works, odd quirks and all. But, not many of us know what's going on inside that gear. Beyond those tiny little screws that hold everything together is a complex world of intricate glass and overwhelming circuitry.
At Photokina, however, manufacturers want to give everyone a look at every aspect of their new products (and sometimes interesting old ones), so they take a saw to them and start cutting. The result is something that's a little bit painful to look at, but also incredibly interesting.
If nothing else, it may act as a reminder as to just how amazing the camera gear we're lucky enough to use really is, and how smart the people who made it really are.
CLICK HERE TO LAUNCH THE GALLERY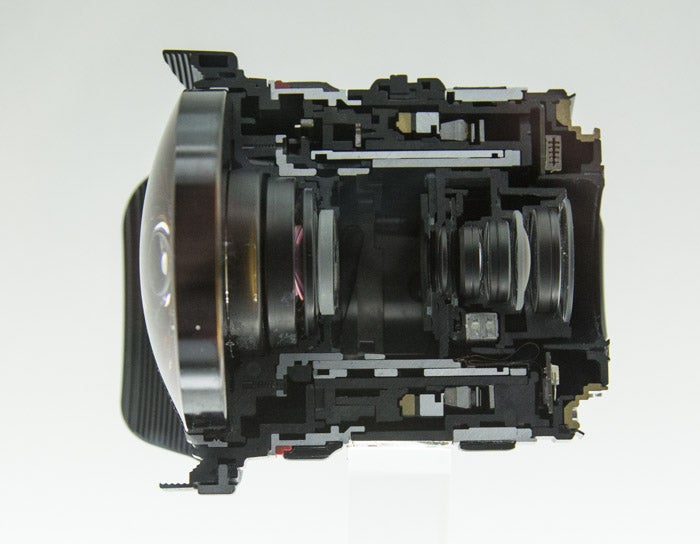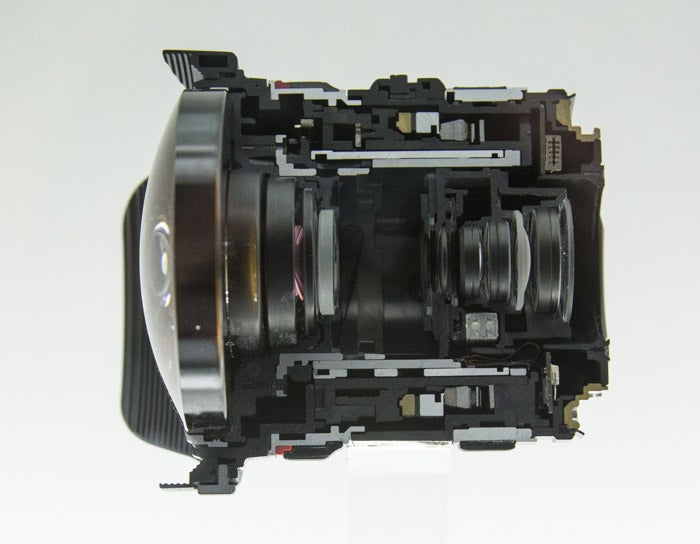 Canon 8-15mm Fisheye Zoom Lens
It turns out that massive piece of glass at the front of this lens is every bit as impressive as you'd expect it to be. Making a zoom lens is complex enough as it is, but making it crazy wide creates the need for all kinds of crazy engineering.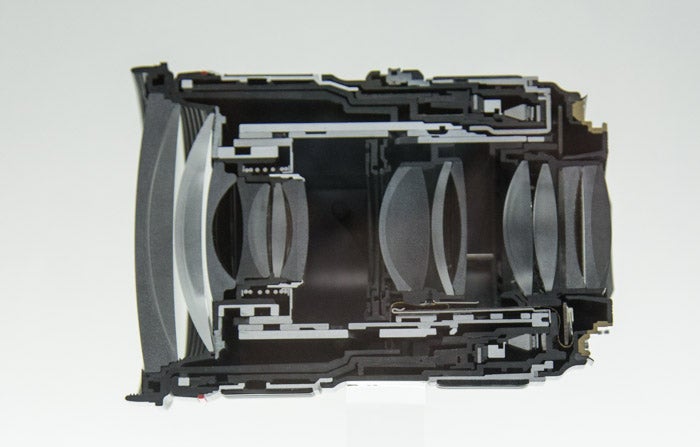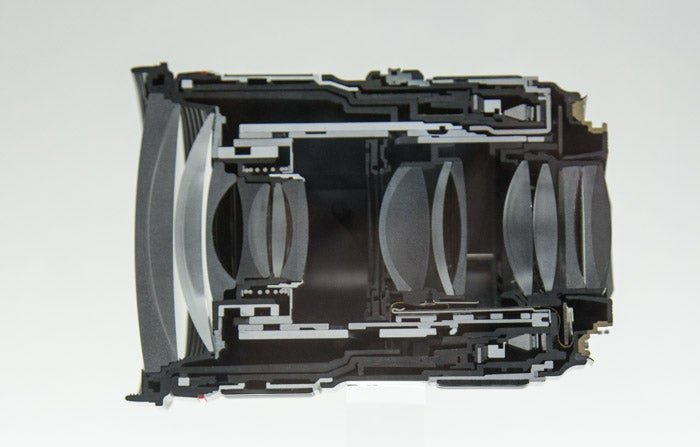 Canon 24-70mm F/2.8 Lens
If you're a Canon shooter, this lens may be very familiar when it's not chopped in half. Here, however, you get a glimpse at what goes on inside a lens many people know as "the breadwinner."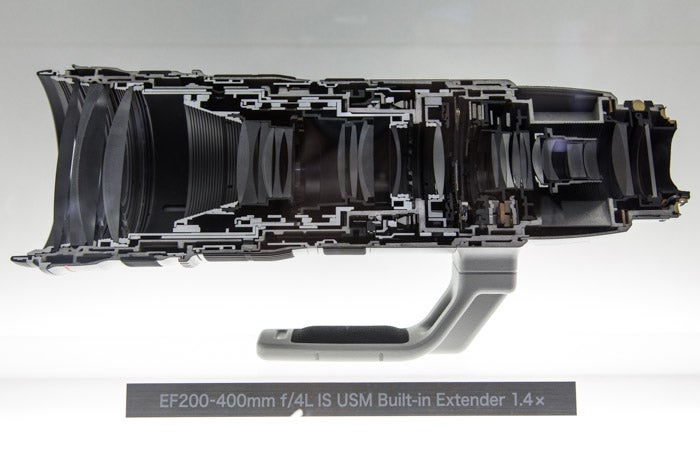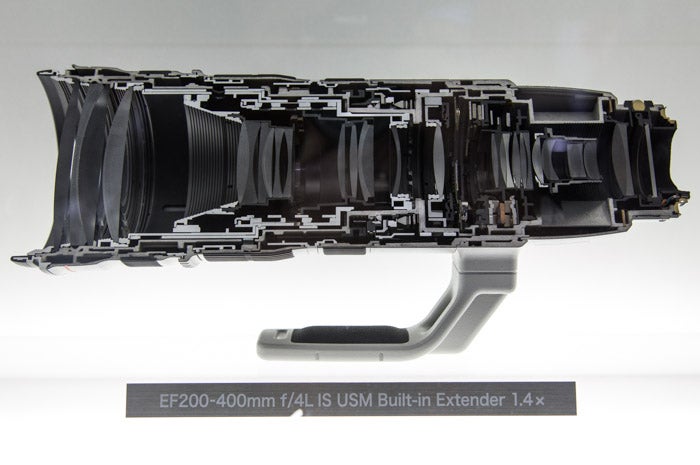 Canon 200-400mm Lens
Just as going wide make things complicated for the fisheye, getting all that reach in a telephoto zoom like this one can make things mighty complicated. And with all of those carefully crafted glass elements, it also gets pretty pricy. This lens has 33 elements in 24 groups, which also helps explain its size. The built-in telephoto extender also adds complexity to the mix. The almost $12,000 price tag makes more sense in this view.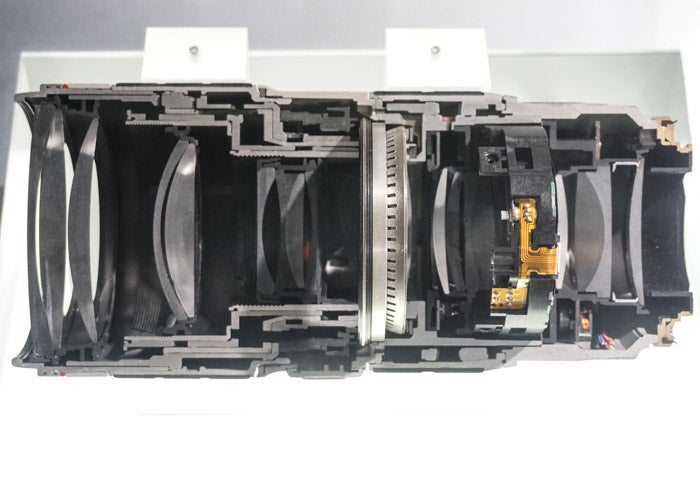 Canon 70-200mm F/2.8
Another very familiar Canon lens in an unfamiliar view.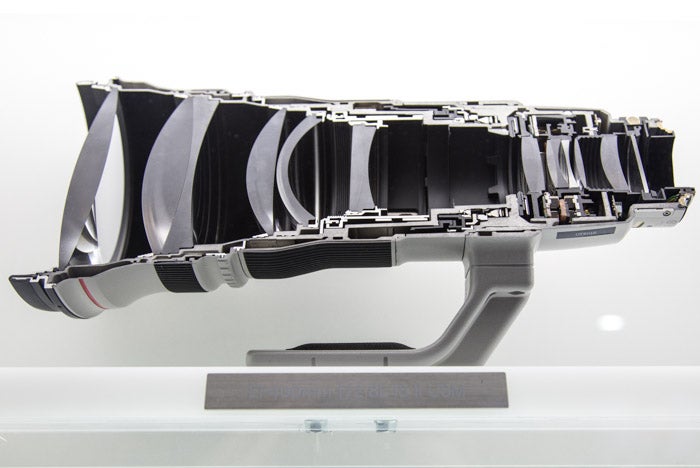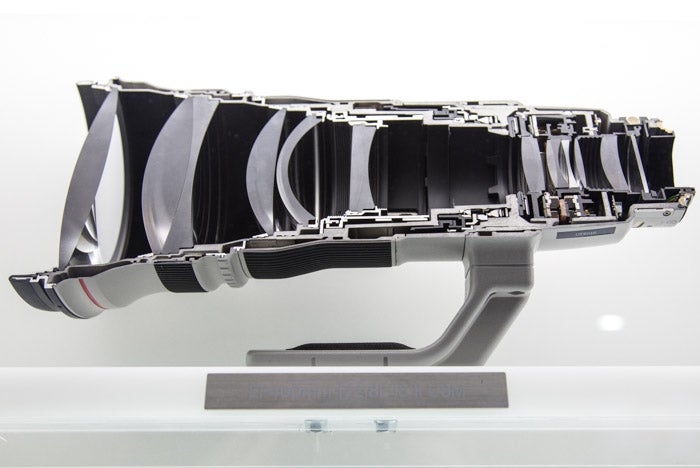 Canon 400mm F/2.8 Lens
One thing that's interesting when you start getting into the bigger zoom lenses is how much space there is inside the barrel of the lens itself. The sheer size and thickness of the elements near the front is also impressive.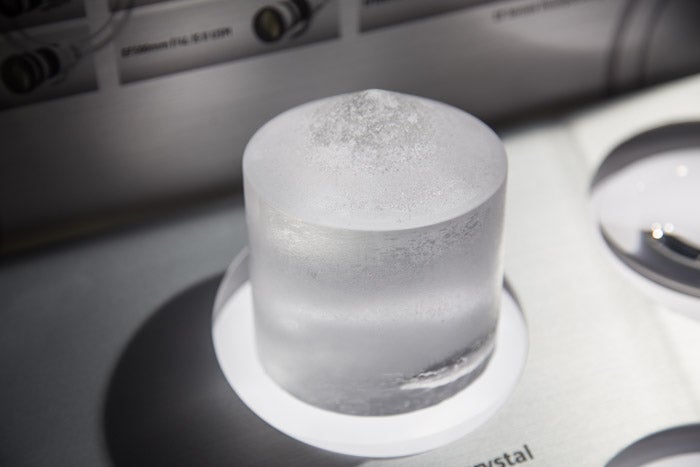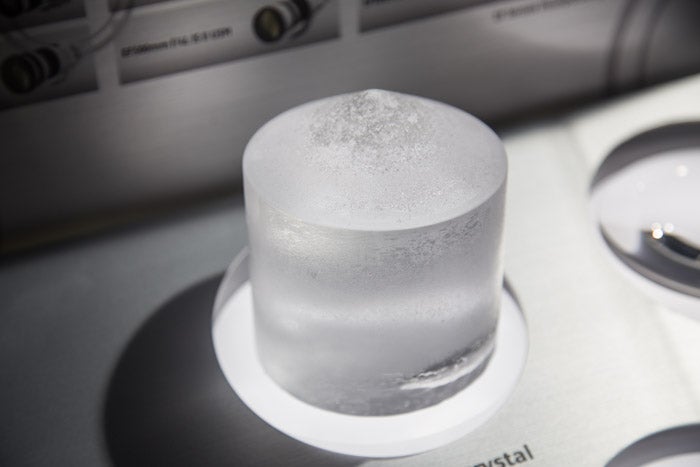 Raw Fluorite Crystal
Fluorite is one of the key ingredients in long lenses for Canon. It's an interesting material that, when treated correctly, can provide impressive imaging performance. They used to use natural fluorite for the lenses, but now they have a different process to create the elements, which makes them much more resistant to things like heat and vibration.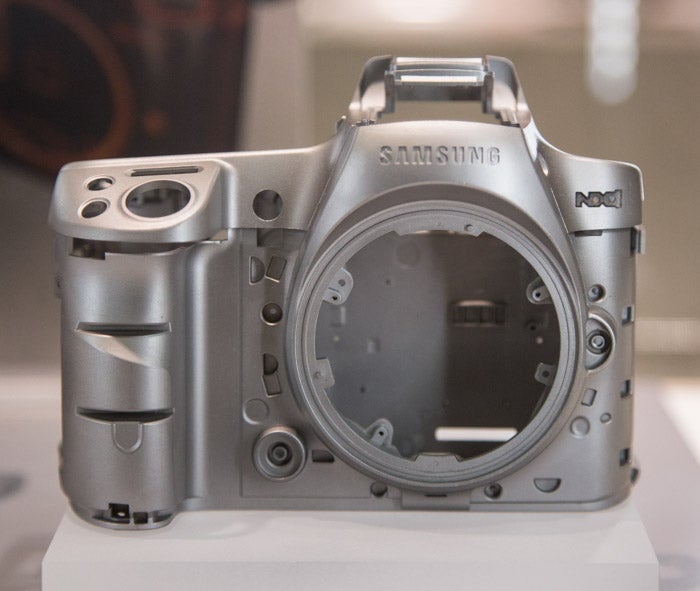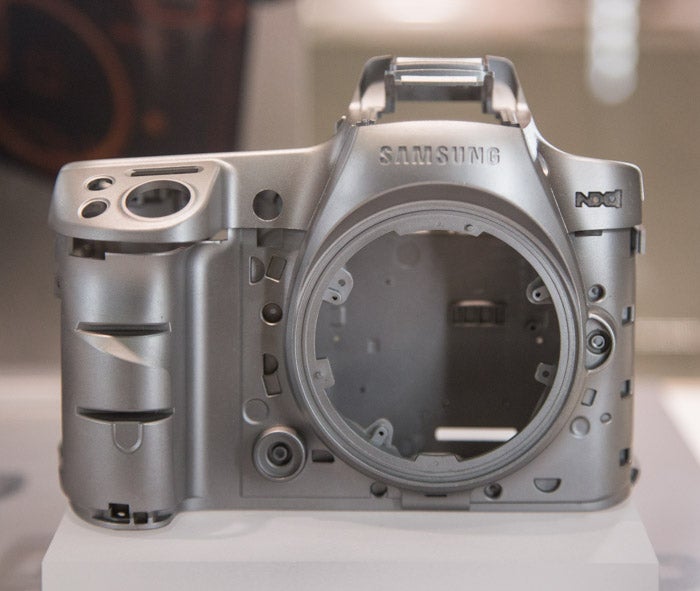 Samsung NX1 Body
Samsung is extremely proud of their new flagship camera, the NX1, and for good reason. It looks extremely promising. One of the selling points is that the body is made from a rugged skeleton of magnesium alloy, like many high-end DSLRs. Here it is without all its wrappings so you can see just how much metal is in there.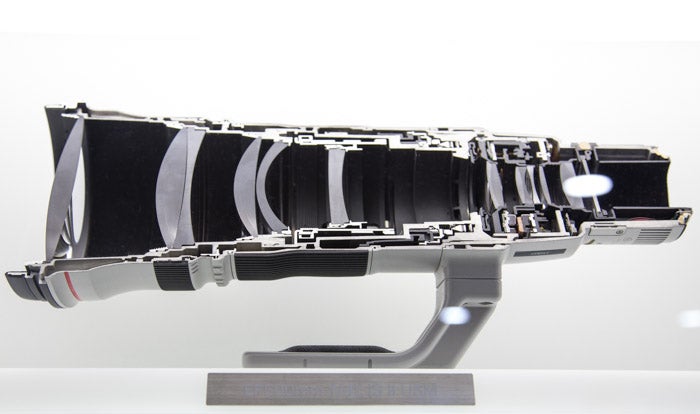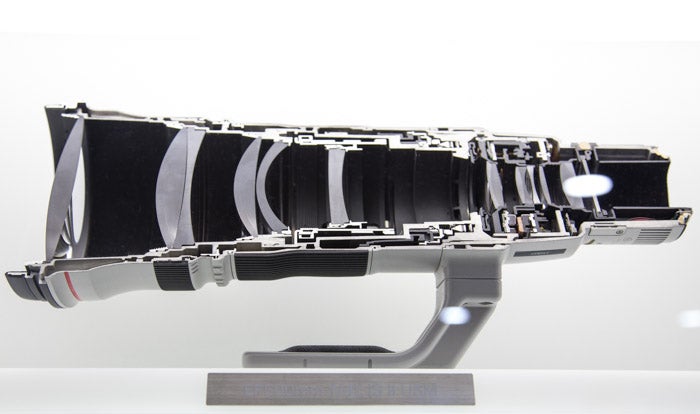 Canon 500mm Telephoto Lens
Even more open space inside this telephoto monster.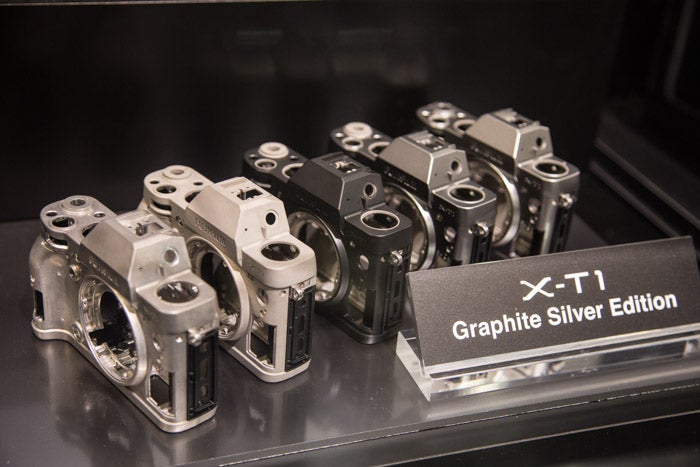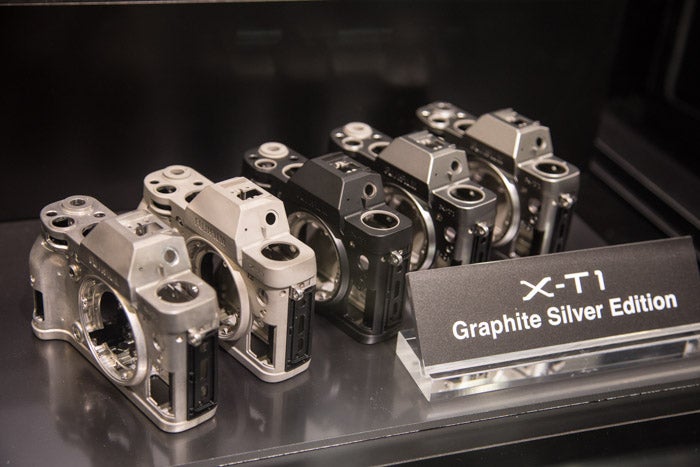 Fujifilm X-T1 Compact System Camera
Another small camera with a reputation for toughness is the Fujifilm X-T1. As you can see, it has a similarly rugged skeleton, which is supplemented by weather-sealing when the final product is assembled.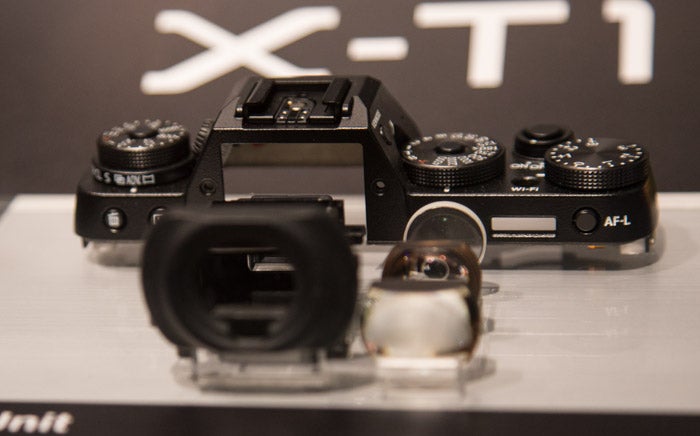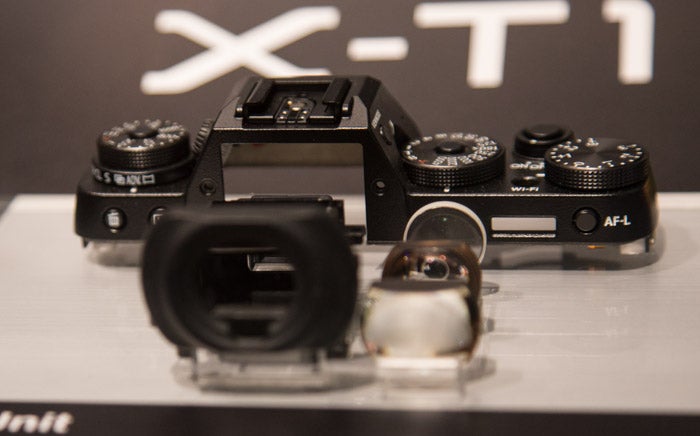 Fujifilm X-T1 viewfinder
The viewfinder is one of the most important pieces of the X-T1, so here's an interesting look at the housing and the unit itself. They're willing to dedicated a lot of space to it in an otherwise very -small camera.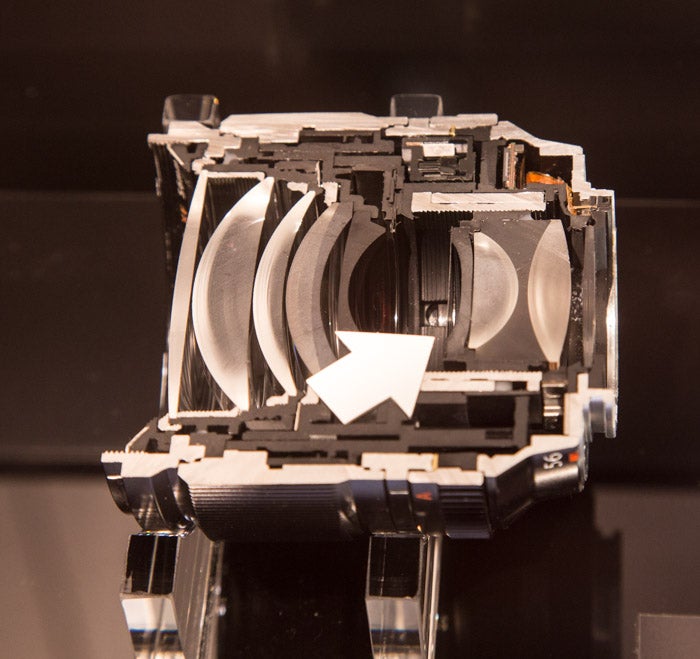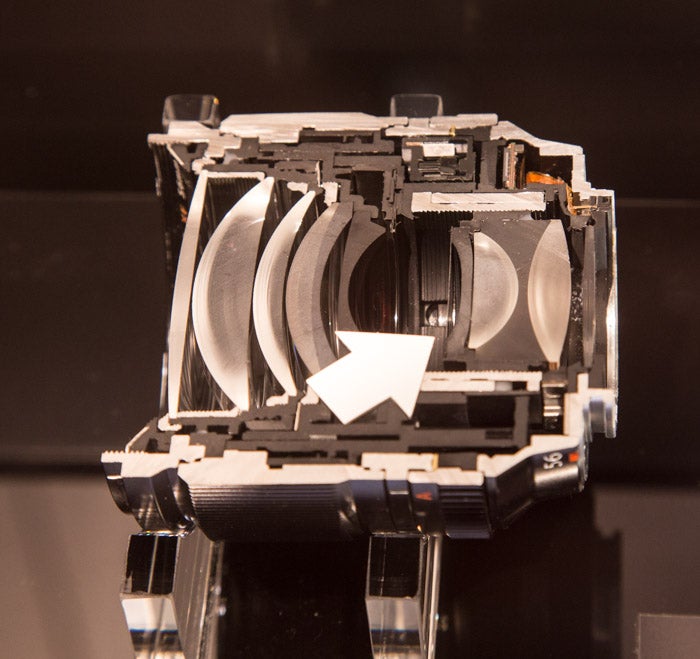 Fujifilm 56mm F/1.2 APD Lens
That big arrow is pointing to the apodization filter baked into this 56mm F/1.2 lens, which is intended to give it more pleasing bokeh with more pleasing transitions. It's such a small thing, but an APD filter could make a big difference if you do a lot of shooting wide open, which is a tempting thing on an F/1.2 lens.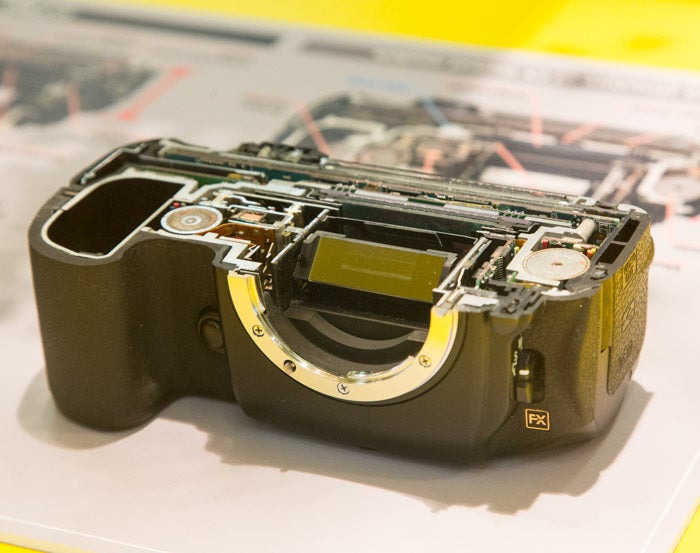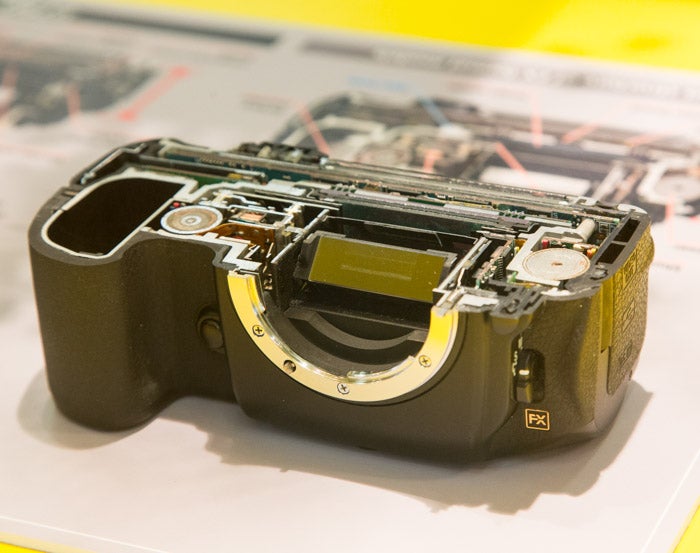 Nikon D700 DSLR
The mirror box takes up a lot of space inside a DSLR, especially when it's a full-frame camera like the D700. But, even beyond that, it's impressive how packed-in all the rest of the guts are.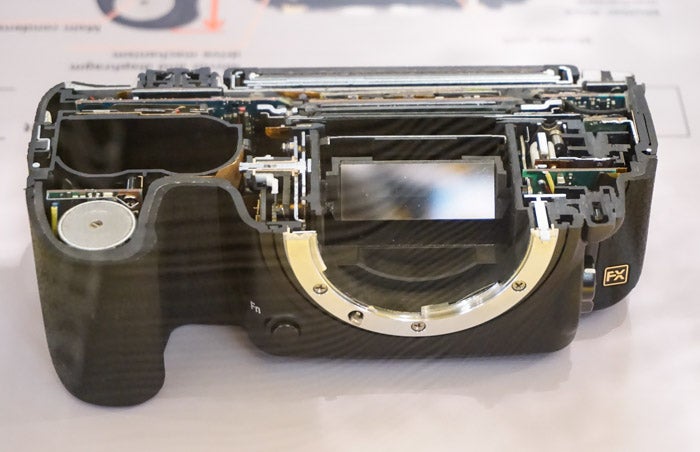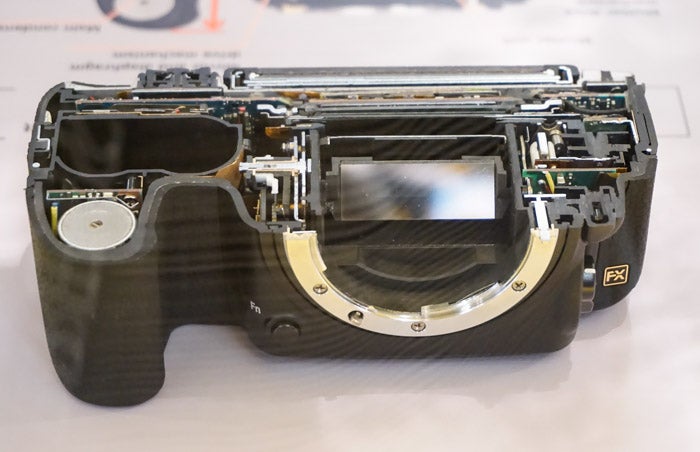 Nikon D750 DSLR Camera
Nikon also took the saw to one of their brand new D750 full-frame DSLRs. You can see that things have slightly been shifted around to accommodate the reconfiguration.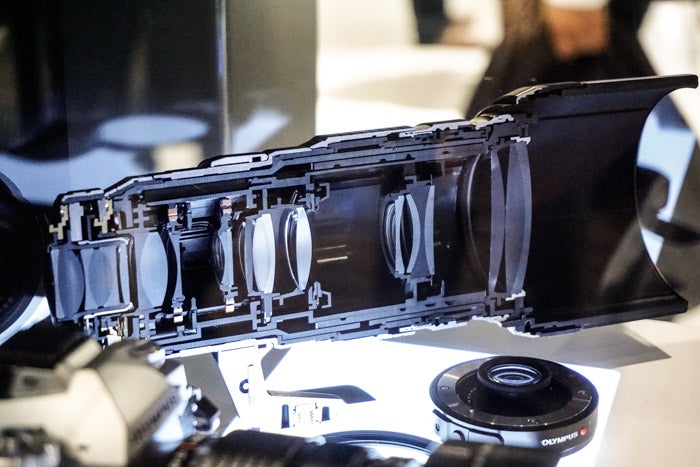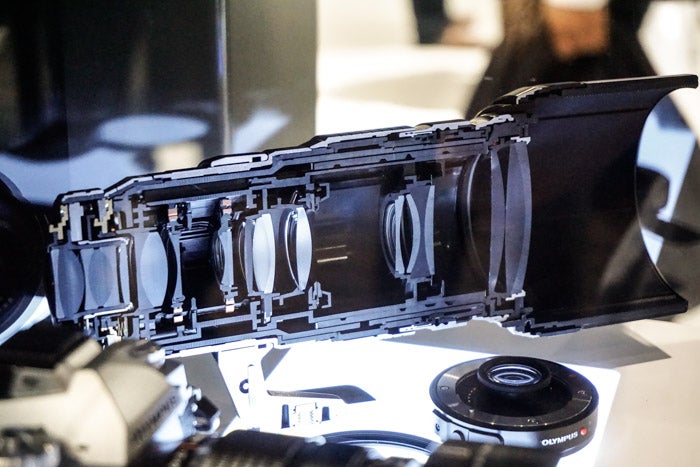 Olympus 40-150mm F/2.8 Pro Lens
In my opinion, the Olympus 40-150mm lens is one of the most underrated new products at the show this year. It's surprisingly light, extremely quiet and fast, and feels great attached to the OM-D E-M1. The concentration of glass near the back of the lens is very impressive.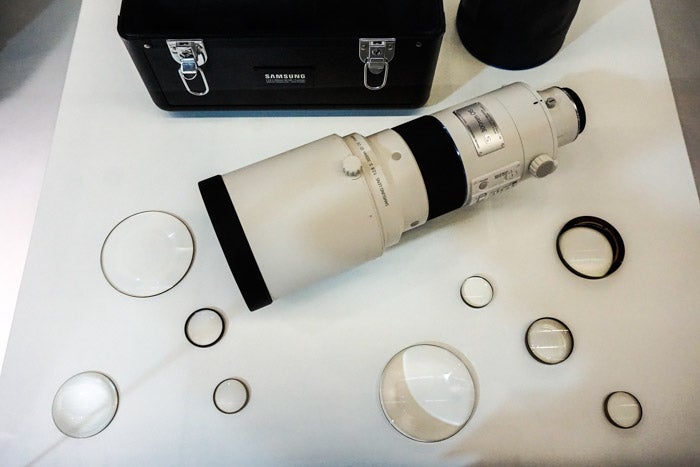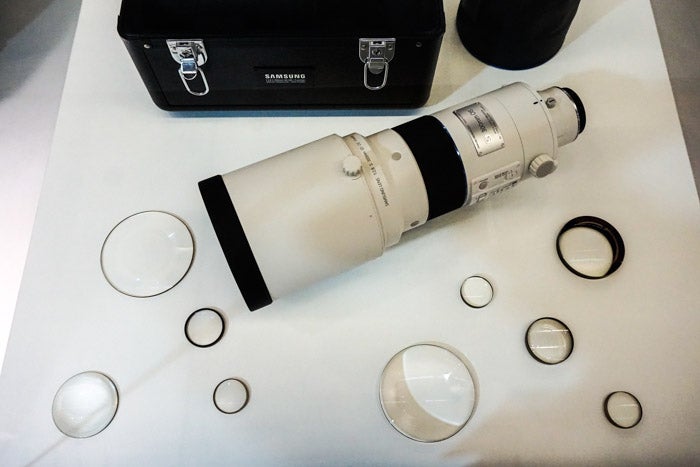 Samsung 300mm OIS Prototype Telephoto Lens
In its effort to establish itself with more serious photographers, Samsung also showed off their new 300mm lens at the Photokina show. They didn't have a cut-in-half sample, but they did have some of the elements splayed out for us to see. This lens is likely going to be really, really good, but it will be interesting to see if they're successful in luring pros to their side.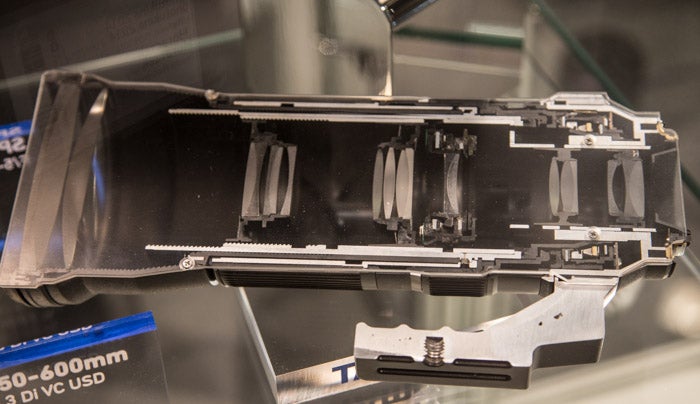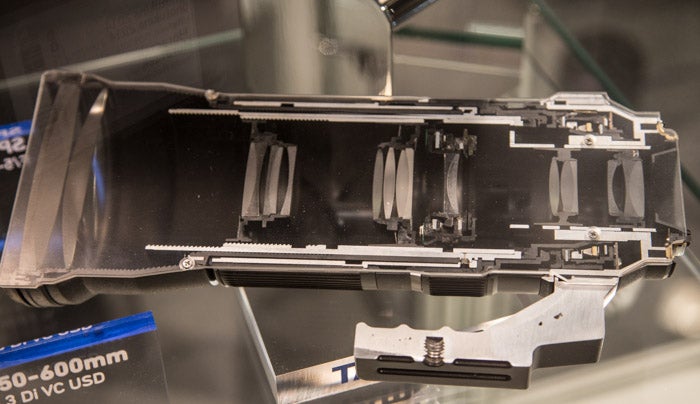 Tamron 150-600mm Lens
The 150-600mm lens is quite a site even when it's not cut in half. The lens is already huge, and once you zoom, the barrel extends and it becomes even more massive.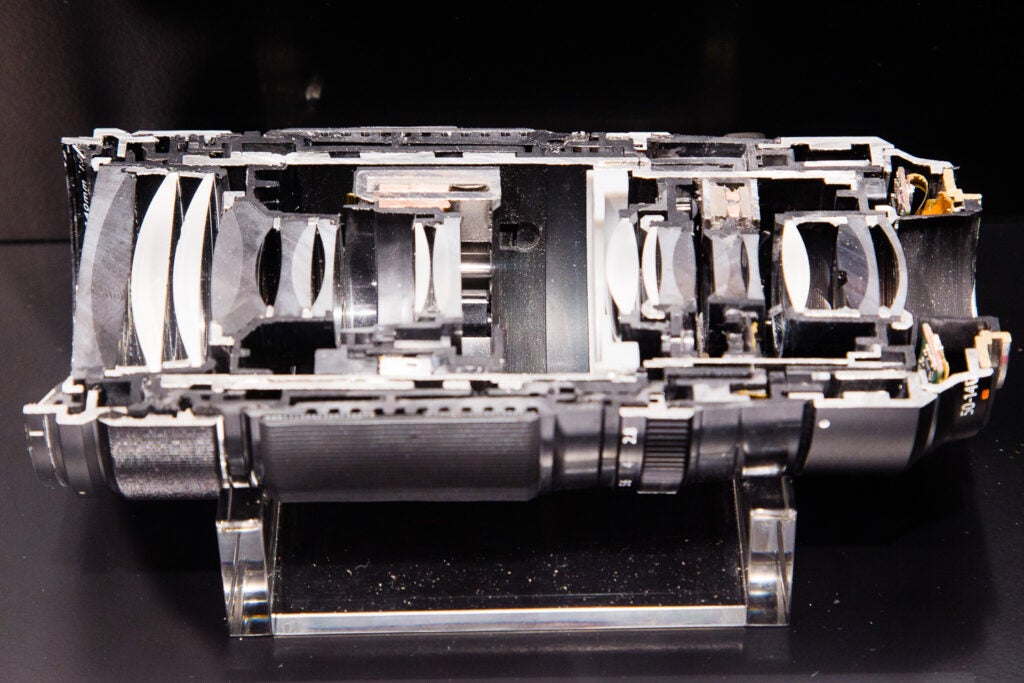 Fujifilm XF50-140mm F/2.8 Lens
We saw a wide-angle Fujifilm zoom earlier, so here's something a little longer. Despite the extremely wide zoom range, everything is still very tightly packed.