Lytro Illum Gets Official Specs, 500px and WebGL Integration
You'll soon be able to share your Lytro images more places than ever before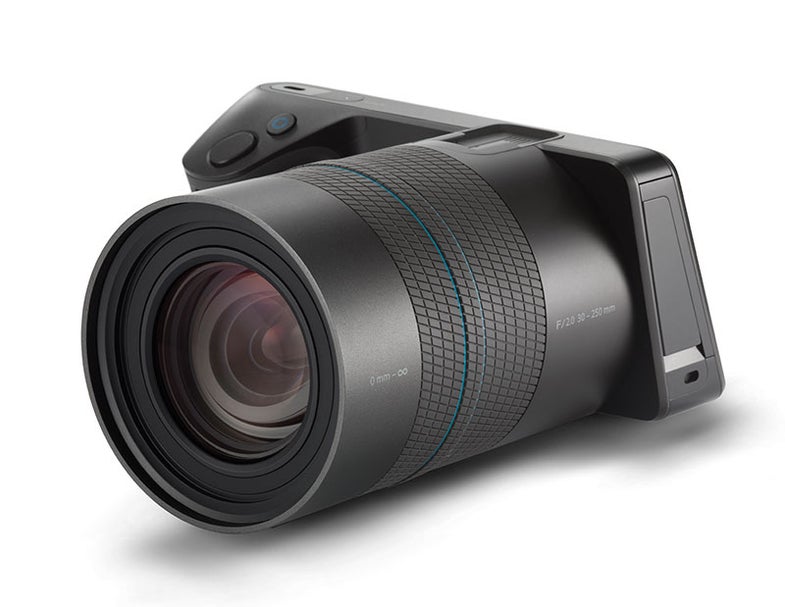 April's announcement of the Lytro Illum generated a lot of excitement for the light field camera maker. With a totally redesigned body, far superior lens, and new sensor, the new camera is a radical change from the rectangular box that the original Lytro was. Now Lytro has released a new batch of information about the Illum, not only giving us a look at its technical specifications, but also announcing a new plugin which should make your images easier to host—starting with 500px.
Lytro today unveiled a WebGL Player, which should allow developers to easily slot Lytro light field images into existing web-pages, without the need for substantial back end changes. WebGL is widely supported in browsers, and should mean that most can readily handle the re-focusing and 3D features that Lytro images can provide. The open source code for the WebGL Player will be available from July 15.
Lytro has also announced that its first partner in this move is 500px, saying in a press release "500px, the premier photography community for discovering, sharing, buying and selling inspiring art, will be the first to integrate the Lytro WebGL Player. In addition to enabling 500px's global network of photographers to present their own Lytro living pictures, the integration will also introduce 500px's vast audience to the rich, layered compositions of living pictures."
On a more technical side, Lytro also sent out its device specs. What's most immediately striking is how big the camera is, 3.38 x 5.70 x 6.53-inches, and weighing more than 2lbs. It'll have a 30-250mm equivalent lens, with a fixed f/2 aperture, and will be able to export 2D images at up to 7728×5368 resolution. The sensor itself is 1/1.2-inch, and capable of "40 Megaray" resolution, which is a difficult metric to analyze, since it only applies to Lytro cameras.
Nonetheless, we're excited to see what the Illum has to offer when it launches in July.