Falcon Eye Camera Wants To Give You Full Color Night Vision Recording
But the company is being very quiet about how it works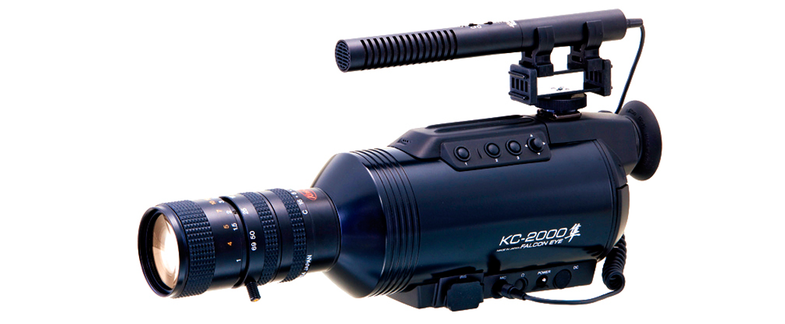 The Falcon Eye KC-2000 that seems to offer a very promising new take on night vision video—it's able to record full color footage down to just 0.005 lux. Created by Japanese company Komamura it seems an intriguing alternative to the washed out greens of the more common infrared night vision that you're used to seeing.
But there's an awful lot we don't know about this camera, and how it works. It's set to launch this month in Japan for an unknown price—but will be strictly regulated for export due to the Wassenaar Arrangement, which limits which nations certain products can be sold to. And while the video provided is certainly neat, comparing it to the low light performance of a pocket camera from 2008 doesn't do much to bolster its promises.
In fact, we'd really like to know a bit more about how it works. The product page simply says "The Falcon Eye cameras do not work with IR illumination or an image intensifier unit as most night vision equipment does. The Falcon Eye cameras are build with a new type of CMOS sensor and combined with the advanced electronics and image controlling software it has been possible to create this unique system with a light sensitivity way beyond what other night vision systems can deliver." There's a better demonstration video on this page.
Officially, the Falcon Eye can record video in as little as 0.005 lux, if it's using an f/1.4 lens, and shooting at 30fps. It has a 2/3″ CMOS sensor, and takes CS mount lenses. Folks on the internet remain skeptical about how impressive it actually is, though, with some accusing it of just being a CCTV in a portable housing.
Even so, if the 0.005 lux figure is accurate, that's incredibly impressive. The internet went wild over Canon promising a camera sensor capable of shooting video in 0.03 lux, and this is an order of magnitude dimmer.
[via Gizmodo]